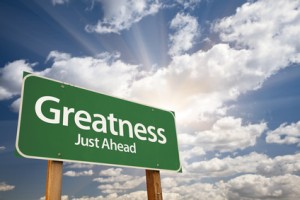 Promotional products help to attract new customers and keep the ones you already have. For decades, these handy little gifts have worked wonders in establishing and maintaining relationships between business owners and their customers. There are literally endless reasons for you to adopt the promotional product strategy into your business. And the best part about it? It won't cost you much at all!
Comparing the various traditional ways in which you can promote your business to using promo gifts to grow it, it's easy to see how cost-effective promotional products are. Television commercials, newspaper and magazine ads, billboards, flyers and other methods are not only costly, but they don't leave lasting impressions. Promo gifts are memorable because they are actually useful.
Consider how often you use pens, key chains, mugs and water bottles. Now think about your customers using any of those items bearing the name, logo and contact information of your company. Promo gifts ensure that you're kept on the minds of your clients on a regular basis. And, to reiterate, printing them up will cost you a lot less than the traditional modes of advertising that have weaker impacts.
Statistics have shown that promo products help to gain and retain significantly more customers than print ads, TV commercials and banners. Promo products have staying power. While most ads get overlooked or ignored, your promo gifts have the ability to remind your clients about where to shop on a daily basis. They are functional and useful for long periods of time. As mentioned, there are many reasons they work so well.
Greater Callbacks. According to Promotional Products Association International, when you mail prospective clients letters that include promotional products as part of the packages, you increase the number of prospects who may call you back by a whopping 50 percent! It should go without saying that promo gifts leave a better impression than the standard business card, right?
Greater Referrals. PPAI also notes that customers who receive promo gifts are a lot more likely to refer their friends, family members and colleagues to your company over your competition. Talk about getting a leg up on your competitors! A good impression clearly goes a long way. Your promo gifts show that you actually care about your customers and are willing to put in the effort to retain their business.
Greater Repeat Orders. Promotional Products Association International also reveals that promo gifts can help to increase the number of repeat orders you get from your customers by about 16 per cent. Who doesn't like getting something for free? When you add that little extra to your orders, your clients are bound to want to keep ordering from you. Make it easy for them to remain loyal.
Greater Awareness. At the end of the day, you want more people to know about and love your company. Your promo gifts will greatly help to share the good word about your brand. PPAI notes that when business owners take their promo gifts to trade shows, they generally increase both awareness and preference of their brands by up to 70 per cent! Is there any reason to not use promo gifts to advertise your company?
Contact Synergy Marketing a call at 1-877-748-9884 to get your hands on some promo gifts today!
Comments Off on 4 Reasons Promo Gifts Give You A Greater Brand