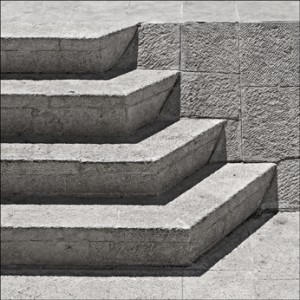 Still reeling from the dismal ending to the Toronto Maple Leafs' season last week, the staff here at Synergy Marketing is looking more forward than ever to the Toronto Raptors' playoff run. And can you blame us? The Leafs have appeared in the playoffs just once in the past decade. And the Raps are back in the postseason for the first time since 2008.
The Toronto Blue Jays – well, you know that story. They haven't been a playoff team since the back-to-back World Series Championships of 1992 and 1993. Those were the days. And while we could reminisce all day long about our sports teams claiming top spots in their respective sports, it should serve as a reminder that we can't all win all the time. This is especially true when your business is experiencing a slow period.
In yesterday's blog, we listed a number of ways that business owners can rebound from bad times and rebuild their businesses. But there is an extremely important task in particular to accomplish when building back your brand. And that's regaining a positive perception in the eyes of your customers. As sports fans, we're skeptical to believe that our teams are truly going to rebound from bad seasons. So how do your clients truly feel?
On Results-Driven.com, John Marshall writes that it's important to realize that you must work hard to build good relationships with your numerous customers. If you've had difficulties with your business, you may not realize just how much they have impacted your customers' view of your brand. There are a number of steps you'll have to take to repair the damage. Marshall advises that you answer a few questions to take those steps.
Have you had any customer service issues recently that have caused some friction? The importance of great customer service cannot be understated. Poor customer service has damaged many a company's reputation, hurting sales in a great way. Perhaps it's not your goods or services that are causing the downward spiral with your business. Assess your customer service regimen to see if significant changes are necessary.
Are some of your customers losing confidence in you? Have you noticed that your regular customers aren't so regular anymore? Look into reasons that they may no longer be visiting you. It's possible that they may have moved on to one of your competitors. It's imperative that you figure out why. Regaining the confidence of your customers will take some digging. Make your efforts strong ones.
Have some of your customers lost confidence in your team? Perhaps your problems have come as a result of your staff members. It's important that you don't go around pointing fingers. Look deeper into the interactions that have taken place between your employees and your customers. Have any complaints been registered? Again, doing your research to get to the heart of the matter is key.
Have you discussed this confidence issue at any of your recent team meetings? There just might be no better way to figure out what may be happening with your staff members than to address them directly. Request total transparency and give them the confidence to speak freely. After all, you're all in this together. Making things better for the business makes things better for everyone.
Comments Off on 4 Steps To Take During The Rebuilding Process