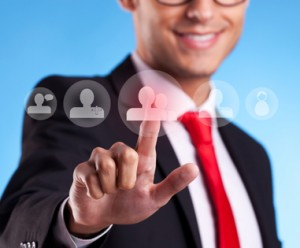 How can online marketing help your business? In yesterday's blog, we attempted to answer that question by listing a number of tips suggested by Kathy Yakal on ITProPortal.com. These days, business owners are in need of cost-effective ways to promote their businesses. And the internet has provided many of those ways. Considering how popular the internet is, how could you go wrong? In today's blog, we'll list seven more great tips!
1. Reward existing customers. It has often been said that marketing to your existing customers in order to retain them is a lot easier than promoting your brand to new ones. Never forget those who have already supported your brand. Yakal suggests that you provide exclusive offers to your regular customers. Notify them through email or social media so that they are aware of the benefits that come with your relationship.
2. Use downtime for marketing. You should make every effort you can to keep in touch with your loyal customers. Don't let them think that they're not appreciated. Your efforts will go a long way in securing their loyalty. Yakal recommends that "when business is slow, keep employees busy contacting customers. Create email marketing documents your employees can send to individual customers."
3. Get your customers to bring in new customers. There's nothing like a good old referral, is there? When you get a referral from one of those amazing existing customers, be sure to reward them. In fact, Yakal recommends that you "offer an incentive like a discount to customers who get a new customer to make a transaction with your business." Use social media to deliver the news about this incentive.
4. Provide free, helpful information to your customers. A big part about owning a successful business is the ability to give your customers unforgettable shopping experiences. That means going above and beyond the call of duty to please them. They shouldn't just want to enter your store for your products and services. You add value to the experience by sharing free information, offering tips and taking a genuine interest in their lives.
5. Increase visibility in your community. If you haven't yet, it's definitely time for you to jump online. Locate local organizations that can help you with growing your networking opportunities, suggests Yakal. By doing so, you'll be getting yourself better acquainted with like-minded individuals who will inspire you to develop new marketing techniques. The more people on your team, the better your chances of success will be.
6. Get active in the online community. It's not just your own community that you need to get involved in. Getting online to make your company known is integral to its success in today's marketplace. Be sure not to spam discussion forums and other social sites, warns Yakal. "Establish common-sense rules for yourself and your employees regarding social networking and discussion sites, and always strive to be positive and helpful on them."
7. Check out your suppliers' websites thoroughly. Relationship-building takes two. But take the initiative to let those you work with know that they have your support. It only helps you out in the long run. Yakal suggests that you "add links on your site to informative and helpful content on those sites. Many corporate sites offer instructional videos and other material that can inform your customers and lead them back to you, ready to do business."
Comments Off on 7 More Incredible & Inexpensive Marketing Tips