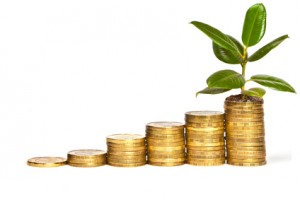 One of the reasons that our promotional products have been so effective for so many business owners across Canada is that they are so wallet-friendly. Sure, it's incredibly effective to use a promo gift over a business card for its sheer usability. Promo products are not quickly thrown out. Because they are so handy and useful, they have staying power. When your marketing material is kept in the possession of its recipients, it has the ability to push your brand for a long time.
But back to how cost-effective promo gifts are, it's important to note that not all small business owners have the luxury of working with large marketing budgets. Making use of what limited marketing funds you may have is a huge part of keeping your company successful. On Wordstream.com, Megan Marrs gives small business owners the assurance that "there are plenty of marketing tactics you can make use of that won't blow your budget." Here are six.
1. Publish great content. This is a key component in popularizing your website. The more interesting content added to your site, the better your chances are of attracting new visitors. To get picked up in search engines more often, you'll want to post a lot of content that is relevant to your industry. This is why we add a new post to the Synergy Marketing Blog each business day of the week. We also post links to each blog on our Facebook and Twitter profiles!
2. Develop a customer referral program. There's arguably no better way to grow your company's popularity than to have your existing happy customers refer it to their friends and family members. Word-of-mouth promotion simply can't be beat. "Offer existing customers a free product, free month of service, or some other reward for referring new customers," suggests Marrs, "Remember, word-of-mouth is powerful stuff, so friends telling friends about your business is incredibly valuable."
3. Industry partnerships. In yesterday's blog, we highlighted the importance of teaming up with other business owners to help along in the referral process. Marrs agrees that this is a worthwile promotional tactic. "Partnering with another business means twice as much notice," she writes, "If you're partnering with an industry-relevant business, you're getting introduced to a whole new audience related to your niche. People pay big money for that kind of access!"
4. Email marketing. It's important to stay connected. Develop an emailing list by requesting addresses from the customers who visit your store. Be sure to make your newsletters personalized pieces of communication and not just spam-like direct advertising messages. "Email marketing is a great way to get new visitors engaged with your business, as well as maintain relationships with your existing customers," says Marrs.
5. Online contests. As we've mentioned many times, people love to get things for free. And contests have always had the ability to get people excited over the idea of winning something great. You may be thinking that running a contest may be more costly that you would like. But, as Marrs tell us, "the number of participants and new potential leads you get will be well worth the price…You don't technically need a super expensive prize to get participants. Even a couple high-end water bottles or fancy backpacks might be enough of a draw for some users."
6. Give away balloons at local events. "Get a few hundred custom balloons printed with your business name, rent a helium tank, and watch the smiles roll in," she continues, underlining our belief that free giveaways make great impressions. The way we see it, however, you can do a lot better than balloons! Give Synergy Marketing at a call at 1-877-748-9884 to discuss the many different promo gifts we have that can help you to boost business without blowing your budget!
Comments Off on 6 Promo Strategies That Won't Blow Your Budget