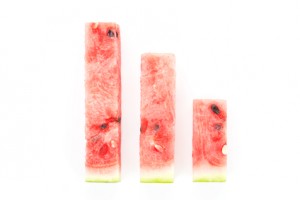 For most people, holidays mean days off of work. For business owners, however, holidays generally mean opportunities to promote their brands. In other words, entrepreneurs don't generally take days off. And while the nation gets prepared for a day off from work during Canada Day tomorrow, many business owners will be using the day to grow their brands. This is a trend that is growing worldwide.
The South African-based My Digital Hand website communicates this, noting that the nation has 13 public holidays a year. While admitting that holidays can deprive certain businesses of sales, they shouldn't necessarily be viewed as hindrances to business success. "The Public Holidays are superb for business, or marketing at the very least and South Africans generally don't exploit the value unlike in America where every holiday is used for marketing and even the less official ones," says the website.
Here are three ways to use holidays to grow your company's success:
1. Offer holiday specials. Even if you plan on closing your doors on Canada Day – as most businesses will – you can certainly still celebrate the nation by offering special deals on your products and services throughout the week. This will help to circumvent the loss of sales you'll encounter during the one day that your business is closed. As with every other holiday, it's important to acknowledge Canada Day by doing something special to attract more customers.
On Entrepreneur.com, Starr Hall communicates this when discussing the end-of-year holiday season. "If you don't provide a holiday special or offer…you are doing (your customers) – and your business – a grave disservice," she writes, "Any product or service can be repackaged with a holiday offer or theme. Search online to see what other companies are offering; it might spark an idea or two for your business."
2. Utilize social media. Your store's doors may be closed during Canada Day, but your social media profiles should remain very active. Obviously, there is no scheduled downtime for social media use. So, it would be wise to keep active on Facebook and Twitter so that your customers are continually reminded about your brand, even when they can't visit its physical location. This is especially important for companies that take advantage of e-commerce.
"Your website and your social media as well as other online assets are tools that need to be used and are often heavily underutilized," insists My Digital Hand, "Your website needs to be alive, needs to be fresh and needs to be current. Your social media is the mouthpiece to give your website and business life and it goes beyond that by being part of the wider social dialogue. Sadly so many companies, large and small are missing out."
3. Send holiday greetings. Whether it is through social media or direct emails, find a way to let your customers know that you haven't forgotten about them. More importantly, offering genuine expressions of goodwill such as "Happy Canada Day!" can go a long way in giving customers very favourable impressions of you. Hall notes that many business owners mistakenly think that when offices are closed for holidays, most people are too busy to be bothered.
She sees such a perspective as a sign of laziness. "If you choose not to follow up with leads or customers because it's a busy time of year, you're making excuses," Hall believes, "Although the holiday season is hectic for most, for some businesses it's actually the slowest and the best time to pick up the phone and make a call for their business. If it's not the holidays, it'll be the New Year, or Spring break, then summer."
Comments Off on 3 Ways To Use Holidays To Grow Your Company's Success