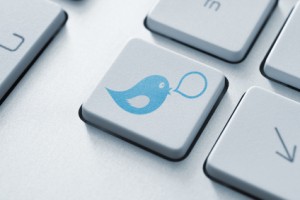 Are you on social media? While it's never too late to start, you're certainly behind the times if you haven't yet established a Facebook or Twitter account. Don't worry though. Today's blog will certainly steer you in the right direction as it relates to growing your social media following. All week long, we have devoted our blogs to the concept of using social media to grow your business. And why not? It's worked for us!
Growing your business has a lot more to do than gaining likes and followers on your social media accounts, of course. The point of starting up your profiles is to bring greater attention to your business without blatantly advertising it. Social media platforms are all about starting up conversations and getting people interested in what you have to say. As mentioned, if you need a little help getting started, this blog is the right place!
Here are six ways to get your social media campaign off the ground:
1. Don't go account crazy. As we've pointed out in many of our blogs, Synergy Marketing is active on Facebook and Twitter. For now, that's it. To be successful in the social media world, you don't necessarily have to be on every single platform out there. According to Jayson Demers on Inc.com, "being active and engaged on a few social networks will net you more followers over the long haul than sporadically posting on many networks."
2. Don't go post crazy. It's important to post regularly. But "regularly" doesn't mean every five minutes. Who has time for that anyway? Inundating your followers with posts may get annoying. And over-posting will diminish the strength of each post, as you'll be disallowing them from getting proper traction. "Test out different posting frequencies and see which ones result in the most engagement and shares," suggests Demers.
3. Make your posts relevant. Posts can be funny. Posts can be thought-provoking. Posts can be whatever you want them to be! But never forget who your target audience is made up of. Refrain from meaningless posts that don't add to the overall image of your brand. "Social media growth is more likely to happen when you're focusing on sharing amazing, quality content that you know your audience loves," believes Demers.
4. Posts links to your accounts everywhere. In yesterday's blog, we mentioned that we have Facebook and Twitter icons on the right hand side of our website linking visitors to their respective accounts. It's important, however, to include links in as many places as possible. Demers recommends that you include links to your accounts in your newsletters, your email signatures and your blog posts.
5. Discuss social media conversations on your blog. Here's a tip that we're literally taking right now. Sort of. As you know, this week, the Synergy Marketing Blog has been dedicated to the topic of social media. It helps! "Entice your blog readers to follow you on social media by crossing the blog/social network divide," recommends Demers, "Blog about heated or interesting conversations taking place on your social media accounts."
6. Promote your social accounts in-store. Not to be lost in all of this is the fact that you'll still be meeting new people the old tried-and-true, face-to-face way. Remember that one of the best ways to keep in touch with your loyal customers is to follow them on social media and have them do the same to you. "Offer your in-store guests an incentive to like or follow you on social media," Demers suggests.
Good luck!
Comments Off on 6 Ways To Get Your Social Media Campaign Off The Ground