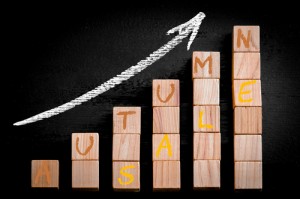 We hate to say it. But with today being the last day of August, for some people, it represents that last day of summer. Sure, we have a few more weeks to enjoy this season. But with school about to start and the weather about to change, we can pretty much call the summer of 2015 completed. As a result, it's important for there to be changes in your business that reflect the changing of the season from summer to fall.
As always, the ways in which you promote your brand will help to determine how successful it is. To be honest, all forward-thinking business owners have been considering the ways in which they plan on advertising their companies for the fall since the beginning of summer. But now that summer is winding down, it's time to implement those changes. If this is the first you've thought about it, not to worry. As always, we're here to help!
Here are three plans for making gains this fall:
1. Choose a campaign start and end date. All marketing strategies require start and end dates. This helps you to focus your energies on specific campaigns for specific amounts of time. There's no sense in just coming up with one advertising strategy for the entire fall season. You'll need one for back-to-school, another for Thanksgiving and another for Halloween – just some examples. This helps to establish new focuses for each campaign.
"For marketing campaigns that are time-limited (like marketing a new mastermind group, class, or special offer with a deadline), pick the end date of the campaign," advises Karyn Greenstreet on PassionForBusiness.com, "For example, say that you are going to offer a special deal on one of your services or products. You might choose to start your marketing campaign on September 7 and end it on September 17 — a ten day campaign."
2. Establish a marketing technique you haven't used before. Doing something different is bound to generate a buzz. If your customer base has gotten used to what they may refer to as the "same old same old" when it comes to your business, then your advertising campaign may not produce the results you're hoping for. Try a new strategy. Try to "wow" your audience with something new and exciting to pick things up this fall.
"DO NOT get lazy here and do what you've always done (unless what you've always done gives you stellar results)," insists Greenstreet, "Look at the marketing techniques you've used in the past, and determine which ones gave you the best results for the time, effort and money you put into them. Discard the rest. Now, pick a new technique you've been wanting to try and add it to your marketing mix."
3. Have a specific goal in mind. It's great to want to increase sales and generate more revenue. But do you have a specific target that you're shooting for? If not, how will you know if your new campaign is a success or not? Be specific about your goals and work your marketing plans in an effort to meet them. It's important to know what type of results you're looking for before deciding upon the marketing strategy you plan on implementing.
Greenstreet recommends that you find the answers to the following questions: "What results do you want from the marketing you're doing? How will you track the results so you know whether it's working or not? Which techniques will you use on which dates? What prep work do you need to do over the summer to be ready to launch this campaign? What resources do you need to gather and who needs to be involved?"
And, to wisely add promotional products to your fall campaign, call Synergy Marketing at 1-877-748-9884!
Comments Off on 3 Plans For Making Business Rise This Fall