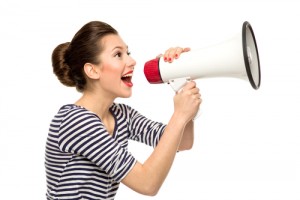 Running a small business can be a very rewarding experience. But it certainly comes with its challenges. Quite frankly, it's a challenge for all small business owners. Generally working without large advertising budgets, entrepreneurs are forced to come up with clever marketing campaigns that won't cost them a lot of money. At Synergy Marketing, we're in the business of helping such business owners find inexpensive ways to advertise their brands.
Here are four ideas:
1. Hand out coupons. You'd be hard pressed to find a consumer who is disinterested in saving money. When you offer ways for people to save money, they'll be a lot more likely to give your business a try. Discount-offering coupons are great incentives for shoppers to choose a brand. Even small discounts work as great incentives. As Julia Forneris discusses on Chron.com, coupons have the ability to both attract and retain new customers.
"Give new customers an incentive to visit your business by offering coupons for a percentage off of your merchandise or service," she advises, "You can ensure repeat business by promptly honouring the coupon and giving occasional discounts to repeat customers. Try offering customers a discount for bringing in new clients for you. For example, give a 10 percent coupon to anyone who brings a friend to shop at your business."
2. Make use of value additions. What are "value additions", exactly? Well, as the term suggests, the offer greater value to the buying experiences' of your customers. Think of the different things that you can do to make your customers that much happier with each purchase. What can you add to the purchase so that greater value is received? On Investopedia.com, Andrew Beattie writes that value additions are among the most powerful selling points for any product or service.
"Common value additions include guarantees, discounts for repeat customers, point cards and referrals rewards," he explains, "Often the deciding factor for a person picking between one of two similar shops is whether he or she has a point card or preferred customer card. You don't have to promise the moon to add value; often you just have to state something that the customer may not realize about your product or service."
3. Create a viral campaign. These days, it should probably go without saying that if you are neglecting to use the internet as an advertising source, you're simply out of touch with the modern world. Not to mention, doing online to advertise your business is, most often, free! Forneris recommends that you set up a free blog and write about updates in your business or industry. At Synergy Marketing, we have certainly taken that route!
"Online advertising is composed of many outlets: email marketing, business websites and social networking sites, among others," she explains, "Take advantage of all the websites that allow you to promote your business for free…Create a page on Facebook or place an ad on Craigslist… An additional benefit to online advertising is that you can track its effectiveness more easily than other marketing techniques."
4. Hand out promo gifts. At Synergy Marketing, promo gifts will always be part of our inexpensive marketing strategy lists. Our experience, by the way, tells us that handing them out is arguably the best method out there! Known to encourage customer loyalty and garner referrals, promo gifts are marketing methods that have the ability to advertise a business for very long periods of time. Consider the fact that every time a recipient uses your promo gift, your business is being advertised.
To place your order for the promo gift of your choice, call Synergy Marketing at 1-877-748-9884 between 9am and 5pm EST or email us at info@gosynergygo.com! You can also sign up for our Insider E-Flyer Program HERE!
Comments Off on 4 Inexpensive Ways To Advertise Your Small Business