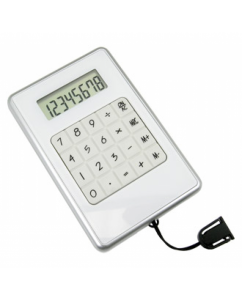 In yesterday's blog, we introduced the concept of the "swag bag" and insisted that business owners strongly consider giving them out at their corporate events this summer. Swag bags often contain an array of corporate gifts that event attendees can find useful. It's wise to not only offer swag bags at your events, but to offer your company's promotional gifts to swag bags given out by other companies.
But what are the best types of gifts to add to swag bags? Here are three top-choice ideas:
1. USB Car Chargers. Some may argue that this gift is one that has become so popular in today's digital-crazed world, that it isn't bound to set you apart from other companies who give them out. Here's the bottom line though: people use USB chargers. With all of the wireless devices used these days, there will always be times when they will need to have their batteries charged. Using a car charger with your company logo on it certainly can't be a bad thing.
CorporateSpecialities.com admits that such gifts help to create highly sought-after digital swag bags. "Digital swag bags are hot for both tech companies and those who want to have a presence in the digital space," says the site, "The only drawback: Digital swag doesn't have the same staying power as traditional branded merchandise. So instead of going completely electronic, support your digital swag with tangible gifts that direct recipients back online."
2. Alcohol Breathalyzers. If you ask us, alcohol breathalyzers go under the "unique" and "different" categories. Especially when there alcohol is being served at your event, it's a good idea to send the message that people should drink responsibly. CorporateSpecialties.com agrees that it is certainly worthwhile to offer your event attendees gifts that can be considered "newsworthy".
"While most swag bags aren't likely to make headlines like those given at Oscars, the key for your gift bags is to design them with unique items," reads the website, "Products that will create buzz with recipients. Something they haven't seen before. Perhaps even something they may not splurge on for themselves but would really love to have. Or maybe it's something fun that gets the entire group of attendees involved."
3. Lanyard Calculators. These are just awesome because they are lightweight, easy to carry around in your pockets and extremely handy. Calculators come in handy for all types of businesspeople. After all, adding up money is what all businesses have in common – or so you would hope! Lanyard calculators will especially impress those who work in office environments. Honestly, it's hard to go wrong with desktop gifts!
CorporateSpecialities.com agrees that desktop gifts are worthwhile additions to swag bags for all business types. "Desktop real estate isn't easy to acquire, so if you want your brand to stand out in this coveted space, you better make the products both useful and unique," reports the site, "Colour is one way to stand out. Also look for collections so you can add pieces over time in a continuity program."
To place your order for the promo gifts for your next party's swag bags, please call Synergy Marketing at 1-877-748-9884 between 9am and 5pm EST or email us at info@gosynergygo.com! You can also sign up for our Insider E-Flyer Program HERE!
Comments Off on 3 Top-Choice Gifts To Add To Your Swag Bags