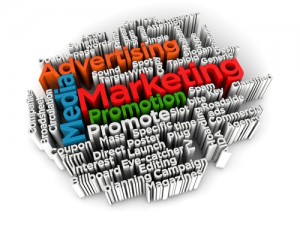 Finding cost-effective ways to grow a business is a daily task of any small to medium sized business owner. In yesterday's blog, we delivered a number of clever ways to pull off business marketing on the cheap. If you can't afford the cost of a television commercial – not many entrepreneurs can – then the methods outlined in our blog are definitely worthwhile. And we have more for you today!
Here are three more cost-effective ways to market your company:
1. Donate to charity. Becoming an active member of your community is one of the best ways to advertise your company without spending a lot of money. In fact, it's always a win-win to give back to those in need while highlighting the name of your business. Obviously, it leaves a very favourable impression on others when you position yourself as someone who cares about worthy causes.
"Spearhead an event, party, or conference for a cause you care about," advises Microsoft, "That puts you in the position of getting to know lots of people and shows off your small-business leadership skills." Naturally, these events can also be used to pass out your promotional gifts to those in attendance. Make your gifts part of your charitable donations to spread the good word about your brand.
Tom Egelhoff agrees that sponsoring a community event is a great idea. "A fun-run, golf tournament, or other event that will be well publicized in the community," he writes on SmallTownMarketing.com, "Your name may not be prominently displayed but sometimes the positive exposure in the community will bring in new customers."
2. Become more active online. If we've advised it once, we've advised it a million times – give or take – utilize the internet to grow your business! Not only does it cost you nothing to set up social media accounts on Facebook and Twitter, among others, but it does you a lot of good to interact with other social media users. Microsoft points out that there are many different ways that you can go online to promote your business.
The company refers to internet advertising as the "free sample" approach to bringing in business. "Research active email discussion lists and online bulletin boards that are relevant to your business and audience," recommends their website, "Join several and start posting expert advice to solve problems or answer questions. You may need to keep this up for a bit. But the rewards come back in paying clients and referrals."
3. Attend trade shows and conferences. These often fun, profile-boosting business events are excellent ways for you to meet new people – both like-minded business owners and potential new customers alike. Trade shows and conferences make for the ideal places for you to hand out promotional gifts bearing your company's name and logo. Always great ways to make great impressions, your promo gifts will help to separate your brand from the rest of those in attendance.
To place your order for the promo gift of your choice, call Synergy Marketing at 1-877-748-9884 between 9am and 5pm EST or email us at info@gosynergygo.com! You can also sign up for our Insider E-Flyer Program HERE!
Comments Off on 3 More Cost-Effective Ways To Market Your Company