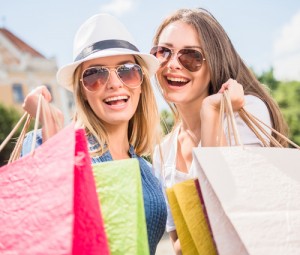 In yesterday's blog, we celebrated what we considered the official start of spring by acknowledging the wonderfully warm and sunny weather we were enjoying in Toronto – the home of Synergy Marketing's headquarters. The blog also listed a number of ways that business owners all across Canada can heat up sales to coincide with the warmer upcoming months. In today's blog, we'll continue that list.
Here are three more ways to heat up your summer sales:
1. Remember that it's not vacation time for you. This isn't to say that you can't enjoy the summer yourself. It's only fair that you get to take time for yourself and your family. However, the summer is also a time when you should be putting extra efforts into gaining more notoriety for your business. This is especially true if summer is a slower season for your company. LogikalCode.com insists that you take advantage of any extra time you have.
"For some businesses summer means more downtime, but that doesn't mean you can't be productive," reads the site, "If fall or the holidays are your busy season, take advantage of the extra time you have now by thinking ahead and planning your upcoming marketing campaigns. You could also use the time to evaluate your current business practices, offer staff extra training, and improve your customer service."
2. Launch a special summer sale. It's not exactly mind-blowing advice, is it? But, sometimes those go-to obvious choices are the best ones you can make. Why wouldn't you launch a summer sale? Have you ever met a customer who didn't love getting a discount? Remember that the summertime automatically means that more people will be coming out of their homes. That means that there will be more opportunities to sell to more customers.
"If you're finding the summer months particularly slow, you might want to consider offering an incentive to your customers with a sale or special promotion," says LogikalCode.com, "Even a small discount to past customers might be enough to increase your sales." Consider packaging some of your slower-selling items with some of your popular ones to create special "bundle" deals.
3. Get into the giving spirit. At Synergy Marketing, we're never ones to shy away from the concept of giving away freebies. People simply love them! And, in case it wasn't already obvious, the gesture does wonders to improve the image of your business. As mentioned yesterday, the summertime marks the perfect time of year to be out and about meeting people that you can give your company's promotional products to.
"Giveaways are the bread and butter of marketing techniques," believes Megan Totka on SellBetter.ca, "When done in the right way, they can give a significant boost to your sales. If you sell a product that goes with a summery themed giveaway, then one of your products is the perfect item…Consider items such as coolers, water bottles, or fans that your customers will use on hot summer days – and make sure they have your name website and contact information on them."
You do know where you can get the best promotional products in the business, right? To place your order for the promo gift of your choice, call Synergy Marketing at 1-877-748-9884 between 9am and 5pm EST or email us at info@gosynergygo.com! You can also sign up for our Insider E-Flyer Program HERE!
Comments Off on 3 More Ways To Heat Up Your Summer Sales