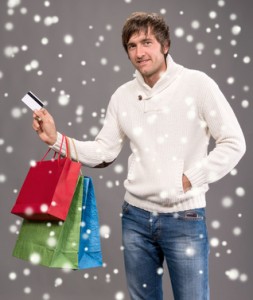 Advertising your business doesn't have to be strenuous work. And it certainly doesn't have to be expensive either. For many years, Synergy Marketing has proven that by offering Canadian business owners the opportunity to hand out high-quality promotional gifts to advertise their businesses. And they work! In yesterday's blog, we not only reiterated that, but we also pointed out a few other ways that business owners could boost sales this month.
Needless to say, we're right in the middle of the busiest shopping season of the year. So, it's certainly important to implement ways to take advantage of all of the extra people that you'll be meeting. When new customers walk into your store looking for gifts, it's important to offer them incentives to keep coming back. Yesterday, we noted that advertising your business via social media and creating holiday packages would be helpful. Today, we'll offer a few more tips.
Here are three:
1. Go viral. In yesterday's blog, we reasserted our position that social media play a huge role in the way that small businesses can effectively advertise their products. Arguably, there is no better way to use social media than to post videos. People just seem to love them! They very often get shared via Facebook and Twitter and elicit numerous "likes" and comments. Is there a video that you can create to help bring such attention to your business?
On Shopify.ca, Shilpi Tomar recommends that you make a clever holiday video. "An eye-catching video can make your brand stand out from the crowd," she writes, "A small budget and a creative mind can go a long way when promoting your store, so if your video is distinctly humorous or clever enough and aligns with your brand you can have a recipe for a heavily-shared video."
2. Start a rewards program. There are few ways to encourage repeat business better than to offer rewards to those who keeping coming back. When customers know that freebies are in their futures, it makes them want to keep buying from you in order to get those freebies. Is there a better time than now to start a rewards program? Let your customers know that the more they shop with you, the more they save!
"Rewards programs like 'Buy 10 sandwiches and get the 11th free' can really boost your sales because it requires your customers to buy more of your product than they might normally for the opportunity to get a free one," says Madie Hodges on Kabbage.com, "This can also give you a step up above your competition that might not offer programs like this for their loyal customers. Rewards programs are just another inexpensive way to market your business and gain new customers by offering a valuable freebie."
3. Start a referral program. Customers shouldn't only be rewarded for spending money in your store. They should also be acknowledged for the other business that they bring you. It's not uncommon for people to spread the good word about the great experiences they have with companies. Offer your customers a referral program that will provide them with benefits for recommending others to you.
"Referral programs are a great way for you to gain new customers and reward your loyal customers who recommended your business," asserts Hodges, "There are many options when creating a referral program. You can reward your customers directly with cash or you could offer them discounts or free products as reward for their referrals. You should also reward the referee as well, which is another huge incentive for them to actually shop at your store."
Comments Off on 3 More Ways To Keep Customers Coming Back