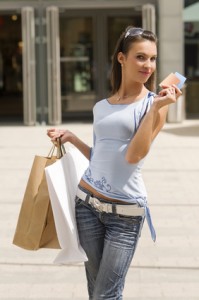 In yesterday's blog, we provided the wonderful restaurant owners of Canada with a few marketing strategies that are sure to help them to increase foot traffic into their places of business this spring. However, we didn't mean to leave out all of the rest of the great entrepreneurs in this great country of ours. We're all pretty excited that spring is on the way. So, in today's blog, let's look at some simple ways we can all grow our customer bases this spring!
Here are three:
1. Offer spring discounts to your new email marketing subscribers. Many entrepreneurs spend a great deal of time online, looking to grow their reaches through online marketing. This is an excellent idea! As you may know, Synergy Marketing introduced its own Insider E-Flyer Program not that long ago. Use the upcoming spring season to promote a special spring sale to those who have subscribed to your emailing list.
This is a strategy that comes highly recommended by Erik Sherman on Inc.com, "Did you spend the winter growing your subscriber base?" he asks, "Then consider trying some work to extend customer loyalty. Concentrate on deals and specials? Maybe it's time to draw them into your social networks. This might keep customers from falling into automatic responses to campaigns that may be lulling them to sleep."
2. Conduct a customer satisfaction survey. Just how much do your customers like your business? Do you truly know the answer to that question? Perhaps, the best way to start your spring is to reinvigorate your commitment to customer service. And you can do that my conducting a customer satisfaction survey. This "spring cleaning" strategy of sorts will help to diminish any flaws in your approach to pleasing your customers.
Sherman writes that "if people aren't happy, they're more likely to disappear than to let you know something is wrong. So find out how you're doing and see where you might strengthen operations." You can conduct your survey either online or offline. Set up a quick and easy webpage that allows people to fill out answers to questions pertaining to how they feel about your business. And don't be afraid to offer incentive-laden hard copy surveys to those who visit you in person.
3. Don't leave your employees out of the loop. If you're going to take measures to improve relations between your business and its customers, it's wise to consider the feelings of your employees as well. It's so very often said (at least on this blog, it is) that a happy staff is a productive staff. So how happy are the people who work for you? Be sure to address any concerns the members of your team may have as you go into the spring season.
Sherman practically insists that you ask your employees what's wrong. "You may know your business from one view, but those on the daily firing line are more likely to see things that might becoming tripping points," he says, "Make sure that they understand you want to hear bad news and that no messengers will be injured in the process."
Be sure to check back for tomorrow's blog as we continue to list ways to impress your customers all spring long! And don't forget to place your order for the promo gift of your choice by calling Synergy Marketing at 1-877-748-9884 between 9am and 5pm EST or email us at info@gosynergygo.com!
Comments Off on 3 Simple Ways To Grow Your Customer Base This Spring