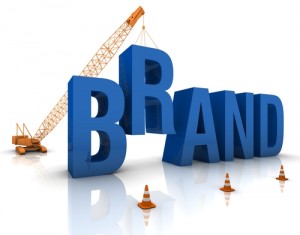 Brand imaging is everything. The opinion that the general public has about your company holds a lot of weight. People talk. And they don't even have to know each other to do it! Each and every day, people jump on their social media accounts to connect with friends, acquaintances and even complete strangers. The likes and dislikes of a person are very easily made known these days. Where does your company fit in such conversations?
Could your brand image use some improving? Here are three tips for how to do so:
1. Expand your social media activity. We just mentioned that social media make very popular ways for people to share news and opinions these days. Your company should certainly be doing its part to stay active on social media through such accounts as Facebook and Twitter. However, these two are obviously not the only types of accounts out there.
Perhaps, it's time for you to expand your social media reach. "Maybe it's time you try expanding to the fastest growing social media platform, Instagram," suggests the marketing agency, Forgelight Creative, "What better way to enhance your brand image than through connecting with customers and potential customers with visuals?"
Elliot Markowitz on TheVarGuy.com agrees that business owners need to have strong social media presences in order to improve their brands' images. "Someone inside your company should be populating any social media presence regularly," he advises, "They should be responding and interacting with the community. And they should be pushing out content that is both educational and relevant and aligns with your business."
2. Host a contest this summer. Needless to say, the upcoming summertime will present ample opportunities for you to welcome new customers through the doors of your store. But, we've been saying it anyway! Last week, we posted a number of blogs detailing ways that you can turn the summer into your most lucrative time of year. One way to do that is to host a contest to inject excitement into those who hear the mention of your brand.
"As long as you're giving away something realistic (not a brand new car or $100,000) and you're using the right avenues to market the contest, you will see your followers grow and people will remember your brand easier," says Forgelight Creative, "A great example of this would be a restaurant offering a free dinner for the first person to correctly answer a trivia question that relates to that restaurant."
3. Start writing a blog if you haven't done so already. Earlier this month, Synergy Marketing celebrated its 200th follower on Twitter. As of this writing, we're sitting at 219. Now, you don't have to tell us that that isn't a huge number. However, it's proof of our growth on social media. Thanks to our daily blogs (which have their links posted on Facebook and Twitter each day), we've been able to gain new followers and greater website traffic.
"Create weekly or biweekly posts that talk about what's going on in your business, gives advice, or is general commentary on your industry," recommends Forgelight Creative, "You may not directly see how this will improve your brand image, but it will. People like to know what's going on with companies they're working with and a blog shows that you care about what you're doing."
Be sure to check back for tomorrow's blog as we continue to list ways to boost your brand's image!
Comments Off on 3 Tips For Improving Your Brand Image