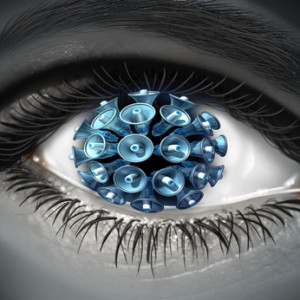 "You gotta see it to believe it!" This phrase has been made popular in various advertising campaigns throughout the years. And it's a statement that holds relevance to this day. At Synergy Marketing, our many years of experience have proven to us that when our clients see our fantastic promotional products, they are immediately impressed. Of course, the same goes for their customers when they become recipients of these fine gifts!
When customers can get their hands on your marketing materials, your promotional campaign tends to have a lot more staying power. There's a big difference between "feeling" your advertising strategy and just seeing it. That's not to say that visual marketing isn't important. In fact, it will never go out of style! Giving your target market something to see that will impress them is an important step in growing your client base. Here are three creative visual marketing ideas.
1. A product collage. On Business2Community.com, Penney Fox suggests that you "make a collage of your products or focus in on just one product that you're promoting." This doesn't take a professional photographer to pull off either, she insists. In fact, taking your own snazzy photo of your awesome products is a great way to make use of your social media profiles. Fox mentions that using your phone to snap a pic and post it to Instagram is bound to get some attention.
She also gives a few details on how to stage the best photos. "Study the layout, the staging (what other objects did they bring into the photo) and the placement of the product (is it being used or sitting on a table)," she advises, "Then have some fun and play with your camera phone's internal photo options. Experiment with these ideas: shoot from different angles, like going down to the product's level, close-up shots or wide-angles."
2. Fan contributed photos. Speaking of using social media, there's arguably no better way to take advantage of your profiles than to involve your friends and followers in your marketing campaigns. "Think about ways you can start collecting photos of your fans," suggests Fox, "Try running an Instagram or Facebook challenge and ask your fans to take photos of themselves using your products."
One of her suggestions is to run a "Before & After contest of your fans using your services." This can certainly work wonders for such businesses as hair and nail salons, tanning salons, gyms and weight loss programs. Fox also recommends a "monthly customer spotlight." "Use photos of your customers using your products or services, add in a quick testimonial and you've got a great marketing message while spotlighting one of your top customers," she describes.
3. Creative company images. How many different images out there represent your business? Fox reminds us that no business is represented by its logo alone. There are various pictures that you can post to give the general public a better idea about what your brand is all about. She suggests highlighting your city by taking photos of various places around town. Fox also recommends that you take photos of yourself holding your products during different times of the year.
In addition, she poses a very important question. "What do you love most about your work?" asks Fox, "Show pictures of you doing a personal coaching session or making your next order. Show us something about you so we can get to know more about you as a person, not just someone trying to sell us something." And, of course, don't forget to add your company logo to one of our great promo gifts. To order, call Synergy Marketing at 1-877-748-9884 today!
Comments Off on 3 Ways To Create Great Visual Marketing Campaigns