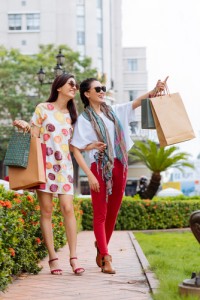 What a wonderful day it is in the City of Toronto today. The sun is shining brightly and the weather is warmer than it's been all year. It finally feels like spring! To be honest, it's actually a lot closer to feeling like summer as a high of 24 degrees Celcius has been predicted for today. It reminds us that the beginning of summer really isn't that far off. And when the weather heats up, it's certainly time to introduce ways to heat up sales in your store.
Here are three:
1. Make yourself present at live events. Summer lovers are those who get thrills out of being outdoors at various events. Whether they are sporting events, picnics, barbeques, concerts or festivals, these joyous occasions make for the perfect places to get the name of your business better known. Be sure to look into all of the different events that are being scheduled in the coming months and make plans to attend.
On SellBetter.ca, Megan Totka insists that you "do anything and everything you can to have a presence and humanize your business. By getting representatives of your business to places where your customers are, you can do less marketing and make more money. Check the newspaper in advance to see where and when events will be held in your area and make sure it is cleared for you to come and spread the word about your business."
LogikalCode.com is in full agreement. "Participating in local festivals and events can help get your name out there in the community," says the website, "Whether you set up a booth, host a contest, or just get your name on an event poster, it's great exposure for your business. You could even host your own event, like a customer appreciation BBQ to show your customers some love."
2. Reach out to visitors of your city. The summertime is synonymous with vacations. And if your neck of the woods is one where vacationers frequent during the warmer months of the year, be sure to come up with a campaign that targets them. Totka advises business owners to get the word out about their companies through local magazines and newspapers to attract tourists.
"If your business is in an area where tourists will visit during summer months, use it to your advantage," she writes, "Promotional outreach can get you far, so hopefully you allocated some dollars to market to those visiting your town. Consider incentives such as a free appetizer or free dessert with the purchase of an entrée to get vacationers in the door. Local summer events such as festivals and fairs can generate revenue, help you build your brand and introduce your business to prospective customers."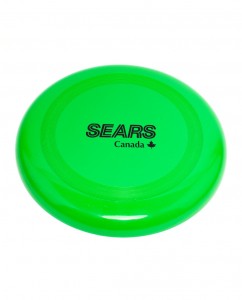 3. Change up your promotional items. At Synergy Marketing, we have a wide variety of promotional products to choose from. Of course, our summer-themed products are ideal for giveaways in the coming months. Consider the different items you can see your company name and logo on and order them so that you have them in time for the summer. Our Flying Saucer just so happens to be one of the most popular!
LogikalCode.com agrees that you should offer up new promo gifts. "If you're in the habit of giving away promotional items, start gearing them towards the summer season," says the website, "Frisbees, fans and water bottles will win over customers during the warm weather." To place your order for the promo gift of your choice, call Synergy Marketing at 1-877-748-9884 between 9am and 5pm EST or email us at info@gosynergygo.com! You can also sign up for our Insider E-Flyer Program HERE!
Comments Off on 3 Ways To Heat Up Sales In Your Store