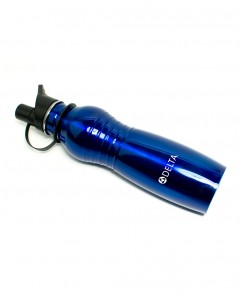 Here's hoping you're having an excellent long weekend! And while the Synergy Marketing offices will be closed today in order to observe Simcoe Day, we just want to remind you that we will be open for business bright and early tomorrow morning (August 4th). Long weekends are loved all throughout the country. For most people, they represent an additional day off of work to spend time with family and friends.
To business owners, however, long weekends still entail a great deal of work. In many cases, the work involves ways to bring new customers through the doors. After all, most retailers like to keep their doors open in the hopes that everyone else, who is off work, may be interested in doing some shopping. As a result, it's important to implement a few ways to intrigue such customers to visit you.
Here are three ways to make long weekends work to build your brand:
1. Attend summer festivals. This past Saturday was the annual Toronto Caribbean Carnival Parade. Affectionately referred to as "Caribana" (its former official name) by most people, it's an amazing display of costumes, music and food that often brings over a million people to the downtown Toronto area each year. Were you in attendance this year? A number of Synergy Marketing's team attended, as they regularly do.
On ThoughtReach.com, Brian Morris advises that you attend such summer festivals in order to make an impression on the many visitors that you'll end up meeting at these events. "Rent booth space at popular festivals your customers attend, then run a contest that collects contact information in return for a chance to win a prize," he recommends, "Follow up with customers once the festival is over."
2. Utilize the weather to create a new promotional campaign. One of the greatest aspects of the summertime is the wonderfully warm and sunny weather that usually comes with it. It not only encourages more people to come outside of their homes, but it offers business owners ample opportunities to spark new marketing campaigns. Morris writes that you should be using the hot weather to your advantage.
"Launch a fun campaign that gets customers to your location during the dog days of summer by offering a discount based on how high the temperature climbs," he advises, "You'll be able to land sales on days when customers would otherwise stay indoors. Of course, make sure your location is air-conditioned to keep them inside longer." Morris also encourages business owners to give out promotional items that address hot weather needs.
3. Give out "hot weather" promotional gifts. Hot days give you the perfect opportunities to find new ways to please your customers. Obviously, people will be looking for ways to cool down. "Coolie cups, fans, water bottles and other promotional items are perfect for summer marketing," Morris reminds us, "Give them away to anyone who enters your location on hot days." Lucky for you, Synergy Marketing provides the best hot weather promotional gifts in the business!
Water bottles just so happen to be among our specialities. And we just so happened to add a new water bottle to our already-amazing line of products! The Terrain Water Bottle is a 750ml stainless steel water bottle with a handy drink spout. It's is also BPA free. As our clients have long experienced, handing out water bottles to customers during the summer is an excellent way to grow and sustain a happy customer base. You can't go wrong with this one!
To order the Terrain Water Bottle or any other promotional product of your choice, please call Synergy Marketing at 1-877-748-9884!
Comments Off on 3 Ways To Make Long Weekends Work To Build Your Brand