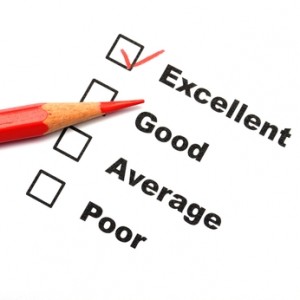 Over the past couple of days, the Synergy Marketing Blog has been highlighting some effective ways to prioritize your customers so that they know how much they mean to your business. By analyzing tips provided by Raphael Caixeta on SixRevisions.com, our blogs have underlined some of the most important ways to run a successful business. To reiterate, it's not all about offering great products and services.
It's about creating unforgettable customer experiences! At Synergy Marketing, we work hard to practice what we preach. We're steadfastly confident in the quality and effectiveness of our fantastic promotional products. But it's the friendly and knowledgeable customer service that we provide that helps us to outshine our competitors. There are a number of ways that we have been successful in doing this.
Here are three ways to provide incomparable customer service:
1. Remember that patience is a virtue. Sure, it may sound like a cliché. But that doesn't make it an untrue statement in the business world. It's easy to get impatient considering how much work you likely have on your plate each day. But consider how busy your customers may be. They too, have time that deserves to be valued. And they often want things done quickly. However, when they are making demands that may agitate you, it's very important to not show your agitation.
Keeping a cool head is key. "I've lost count of how many times I've exhausted my patience on my clients," admits Caixeta , "But I've never actually showed them my agitation. If you feel like the client is overstepping their boundaries, let them know in a cordial and professional manner. You just don't want to start yelling and cursing at the people you make a living off of. Maintain professionalism at all times."
2. Remember that you're never too old to learn. "You can't teach an old dog new tricks" is an idiom that most of us know pretty well. The thing is that it is complete nonsense! To reiterate, you're never too old to learn. And to be specific, you're never too knowledgeable to learn new things about your industry. True experts in their fields keep abreast of all of the new developments going on in their marketplace. Your customers need to trust that you are continually on top of things.
"You are a paid expert," Caixeta reminds you, "Someone is giving you their hard-earned money to do something they believe you have a high level of mastery of. You need to keep yourself up-to-date with the profession and always be ready to answer questions your client needs to know. If you exhibit signs that you don't know your craft inside out, you risk the chance of ruining your professional reputation."
3. Remember that you are a customer too. Perhaps, the easiest ways to provide incomparable customer service is to recall your own experiences as a customer. Ask yourself how you would like a situation handled if the roles were reversed. Would your brand of customer service suffice if you were the customer being serviced? Caixeta insists, that when dealing with your customers, you "put yourself in their shoes".
"If you were in their shoes and were being treated the way you're treating them, would you enjoy that experience?" he asks, "If so, you're doing a good job. If not, you probably want to get a little better. It's important to constantly evaluate the way you communicate with others. Our profession is heavily reliant on communication skills." At Synergy Marketing, we'd love for you to experience our brand of incomparable customer service. Call us at 1-877-748-9884 today!
Comments Off on 3 Ways To Provide Incomparable Customer Service