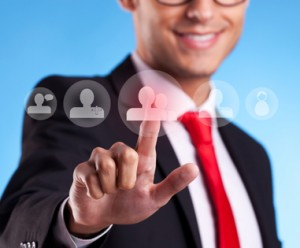 We'll be the first to admit, here at Synergy Marketing, that we're not exactly social media experts. However, we will also admit that we've taken a lot of advice from social media experts, and it's greatly helped to grow our reach via platforms like Facebook and Twitter. While we could stand to send out a few more tweets than we usually do, we're happy to announce that we've finally broken the 100 follower mark on Twitter!
It may not sound like a large feat for a promotional products company that boasts that best promo products in the business. But, for a team that focuses more on customer interactions over the phone than over the internet, we're quite pleased with this new milestone. At the very least, you can be guaranteed a Facebook post and a tweet once per business day of the week. We always post a link to every new blog that we write.
It's one of the many pieces of advice that we've taken over the years. And, since it's worked for us, we thought that we'd pass along the advice to you. Of course, we've written many blogs on the power of social media in the past. And a number of our clients have told us that they've been quite helpful. So in celebration of our 100th follower (we're actually at 104 as of this writing), here are three ways to use social media to grow your brand awareness:
1. Make it about your customers. The important thing to remember when using social media is that it is more about interacting with others than it is promoting your products and services. That's why you don't see a whole lot of tweets about our promo products. Instead, our tweets are generally set up as questions that our latest blog post can answer. It helps to intrigue our followers and drum up conversations that can take place online.
Your posts can go a long way in developing relationships with potential customers. "Social media is a place for genuine engagements with consumers and often these dialogues result in loyal, long-term customers," writes Jim O'Hara on Entrepreneur.com, "In addition to promoting product deals, you can use platforms like Facebook and Twitter to share nonproduct-related stories and visuals that will evoke positive emotions and lead to 'sharing.'"
2. Offer a follow back guarantee. At Synergy Marketing, our policy is "follow us, and we'll follow you back". It's all part of being a member of the social media community. By following those who follow you, you give yourself more opportunities to engage in worthwhile conversations that can build business relationships. It helps to grow your reach, giving your business more chances to garner interest.
On Dummies.com, Shannon Belew and Joel Elad offer this advice. "Follow customers and vendors as well as influential bloggers, journalists, industry analysts, and others with a large following and significant influence on your business or industry," they recommend. As mentioned, we make sure to follow all those who follow our Twitter account. And we'd like to say "thank you" to all of you who are our followers!
3. Make it a customer service tool. Social media can provide excellent avenues for customers to get help from you. You can use your profile to answer questions and offer help. "For many consumers, a company Facebook page or Twitter handle is their first customer-service resource and the last thing you want is for unhappy customers to share negative experiences with other followers," says O'Hara.
Be sure to check back for tomorrow's blog as we continue to look at ways to grow your brand's awareness through social media!
Comments Off on 3 Ways To Use Social Media To Grow Brand Awareness