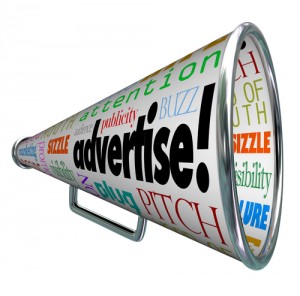 In yesterday's blog, we highlighted our favourite commercials from Sunday's Super Bowl 50. We pointed out, however, that although we enjoy blogging about Super Bowl commercials every year, we recognize that TV ads are not viable marketing sources for our clients. After all, such commercials notoriously cost millions of dollars! At Synergy Marketing, our experience has proven that you don't need such overblown budgets to effectively advertise a small business.
Here are four cost-conscious ways to advertise your small business:
1. Stop marketing to unprofitable customers. This tip may seem a bit harsh, but it's an important step to take if you wish to boost your profits. It is well known that it costs business owners a lot less to market their brands to their happy customers than it is to advertise in efforts to attract new ones. However, if you have customers who simply don't generate a lot of money for your business, you may want to focus your energies elsewhere.
Microsoft insists upon this example of tough love. "If this idea makes you gasp, think harder," they insist on their website, "You're falling for the fallacy of increasing sales instead of boosting profits. If you stop marketing to unprofitable customers, you have more time and resources for customers who actually grow your business…Take a detailed look at your customer profitability data and then direct premium services and marketing to customers who count."
2. Split advertising costs with the people who sell to you. If there's a way to partner up with colleagues in order to bring down advertising costs, then go for it! On SmallTownMarketing.com, Tom Egelhoff recommends it. "Vendors and manufactures are always looking for exposure," he advises, "Let people know you carry their products and have the vendor pick up part of the ad cost."
3. Send e-newsletters as well as traditional letters. Synergy Marketing recently introduced its Insider E-Flyer Program. Our objective is to provide our clients with up-to-date information about all of the latest additions to our promotional product catalogue among other news about our business. Sending out e-newsletters typically costs you nothing but your time. Microsoft champions this marketing strategy along with sending traditional mail.
"Most businesses have harnessed the power of e-newsletters—and you definitely should be sending out one, too," encourages their website, "It's very cost-effective. But because email marketing is now nearly ubiquitous, you can quickly stand out by occasionally sending personal, surface-mail letters to customers and prospects. Just make sure the letter delivers something customers want to read."
4. Trade in your business cards for promotional gifts. We suppose that there will always be a need for business cards. But, at the end of the day, they are not likely to be kept for very long by those you hand them to. In contrast, promo gifts are well-known for sticking around. Because they are most often lightweight, handy, useful and compact, promo gifts have the ability to advertise your brand for years to come. Recipients very rarely toss them away they way they do business cards.
"Most business cards are tossed within hours of a meeting," says Microsoft, "Instead of having your card tossed, create one that recipients actually will use—say, a good-looking notepad with your contact info and tagline on every page." At Synergy Marketing, we not only provide great promotional notepads and notebooks, but a wide array of promotional products that aren't at all that likely to be discarded after they're received.
To place your order for the cost-conscious promo gift of your choice, call Synergy Marketing at 1-877-748-9884 between 9am and 5pm EST or email us at info@gosynergygo.com! You can also sign up for our Insider E-Flyer Program HERE!
Comments Off on 4 Cost-Conscious Ways To Advertise Your Small Business