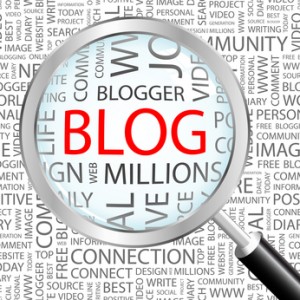 In yesterday's blog, we introduced the topic of building buzz for your company blog. This is something that we've been practicing for years. But we have to admit that we started promoting our blog a lot later than we started blogging. As a result, our blog wasn't as popular, when it started, as it is now. Of course, there's always a natural progression to how things pick up steam. But it's important to remember that, in today's digital world, a company's online presence is everything.
As a result, it's important to not just regularly add content to your website, but to promote the fact that the new content has been added. Yesterday, we pointed out that Synergy Marketing updates its Twitter and Facebook accounts each and every time a new blog is posted on our website. This has helped us to not only increase our awareness on social media, but it has helped for our blog to secure more readers as well.
Most importantly, the more people visit who our website because of our blog, the more often we are able to convert our website visitors into customers. Naturally, we do a lot of blogging about the benefits of using promotional products to advertise your brand. But our blog also incorporates a wide range of topics in order to keep things fresh and interesting. Variety is key. But, back to the point, promotion is imperative!
Being a promotional product company, you might expect us to say that. But you don't have to take our word for it. On her website, social media strategist, Rebekah Radice offers up some sound solutions for how you can increase the popularity of your blog. Admittedly, she provides tips that we ourselves should take a look into as well. So join us in discovering new ways to build a buzz for your blog!
Here are four more ways to boost your blog's popularity:
1. Go with Google+. Considering that Google is most commonly used as a search engine on the internet, it pays to use its services to make your company more easily accessible. "Not only is Google+ an excellent place to post your original content for increased SEO, it is also an important network to build relationships with those eager to +1 and share your content," says Radice, "The possibility of 'going viral' is very real when Google+ is used properly."
2. Pick up on Pinterest. "Take advantage of this unique magazine-style visual powerhouse to share your content with an image optimized for maximum pinning," insists Radice, noting that there are a number of ways to create a "perfect" Pinterest image. To get more pins in your image, she advises that you do not include a human face, use a plain white background, include the colour red in it somewhere and try to go with a portrait style photo.
3. Link it to LinkedIn. This social media profile is extremely popular amongst entrepreneurs. According to Radice, "you can share your latest article to your LinkedIn profile, plus any group you manage or belong to that allows you to share your own content. Many groups on LinkedIn, Facebook and Google_ frown on 'link dropping' so make sure to read the group rules before making that mistake."
4. Utilize YouTube. If it's one thing that people seem to love using the internet for, it's watching videos. Can you somehow turn your blog post into a video? Radice notes that blogs that contain lists of tips – and, as you can tell, we have many ourselves! – are perfect for video blogs. "Take one tip and share it in a quick 15-30 second video," she suggests, "Then direct viewers to your site for further information on the subject."
Comments Off on 4 More Ways To Boost Your Blog's Popularity