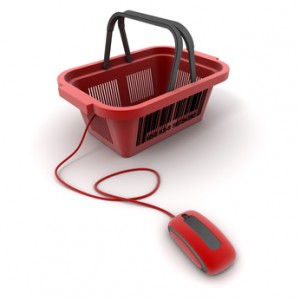 Welcome to Cyber Monday! It's the day that traditionally follows American Thanksgiving and the often-crazy Black Friday shopping day. With prices significantly slashed, Black Friday generally sees swarms of people lining up of outside retail stores hours before they open. Sadly, Black Friday also often entails people fighting each other to get their hands on those items with significantly reduced prices.
Cyber Monday, on the other hand, is far less insane. The online equivalent to Black Friday, Cyber Monday provides online shoppers with prices that are just as significantly reduced. It's not that usual online shoppers would need much incentive to shop via the internet anyways. There are a lot of reasons why many people prefer to stay at home to shop rather than entering the busy malls.
Here are four:
1. It helps to avoid headaches. Let's be honest. Who enjoys searching for parking and waiting in long line ups? Online shopping helps to avoid all of the headaches that come with traditional shopping. This, of course, is especially true during the busy holiday shopping season. There is never a more busy time in the malls than right now. With Cyber Monday today, many people will be taking the opportunity to shop from home and save money in ways they can't the rest of the year.
2. It's easier to compare prices. Many people prefer to browse in various stores in order to compare prices. And it makes sense. Why spend more than you have to for an item that is sold in more than one store? Shopping online, however, makes browsing so much easier. Hopping from website to website takes a lot less time and effort than visiting the physical locations of various stores.
In fact, online shopping helps people who wouldn't normally take the time to browse to properly compare prices. "When you visit a store, you most likely have to settle for whatever price the vendor has placed on a particular item," writes Wendy Boswell on About.com, "Not so with online shopping – you have the ability to compare prices from hundreds of different vendors."
3. It makes shopping so much more comfortable. You can shop in your pyjamas while sipping coffee, if you choose to. The possibilities are endless when it comes to finding ways to shop in the most comfortable ways possible. You can shop while lying in bed with your laptop computer if you feel like it. Online shopping is arguably (although it would be hard to argue) the most comfortable way that a person can go shopping.
4. There's no such thing as "operating hours". If you can't get to the mall before it closes because of work or other obligations, then online shopping is definitely for you. It takes away the problems that may be associated with the operating hours of any store you wish to purchase from. Online shopping can be done 24/7. As Boswell points out, "in comparison to a brick and mortar store with fixed hours, online shoppers can choose any time of the day or night to get on the Web and shop."
Here's hoping your business is benefitting from Cyber Monday shoppers today!
Comments Off on 4 Reasons Why People Prefer To Shop From Home