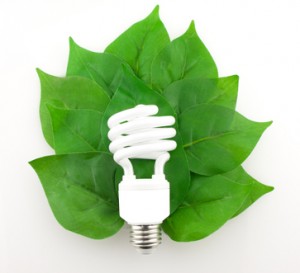 At Synergy Marketing, we provide Canadian business owners with the finest promotional products money can buy. There's a reason that our website URL is very aptly known as TheBestPromoProducts.ca. And while we enjoy living up to the very bold statement that we offer the best promo products in the business, we also enjoy offering Canadian business owners a number of other fantastic perks as well.
If we may say so ourselves, the Synergy Marketing Blog is an excellent source of daily business information. Each business day of the week, we post a new blog. And, as we pointed out in yesterday's entry, we include links to each blog on our Facebook and Twitter pages. To us, being interactive with our clients is a big part of what has helped our brand grow in popularity. With that said, we consider it one of our mission statements to research helpful tips and provide them to our readers.
Call it part of our "social responsibility". This week has been no different. Readers of our blog will notice from time to time that we like to pay attention to particular articles – dissecting them and offering our insight in our own blog posts. Chad Halvorson of Forbes.com has written the type of article that has intrigued us to offer up our two cents each day so far this week. In "Three Simple Changes You Can Make To Grow Your Business", he offers up just that.
Except the changes that Halvorson listed aren't as simple as he lets on. With each suggested change, he offers up some critical steps to achieving success. As a result, we made it part of our "social responsibility" to analyze each of these steps in the Synergy Marketing Blog this week. And today is no different. "Consumers love do-gooders and they are itching to purchase goods and services from enterprises that are socially responsible," he writes. So here are four ways your business can show social responsibility.
1. Go green. We are definitely living in the era of conserving energy and recycling. The more you show that you are on board with this lifestyle, the more your customers will appreciate you. "Make your business as green as possible and encourage others to do the same," Halvorson insists, "You can change the light bulbs, set up recycling bins and use email receipts…Let all of your customers know that your business is environmentally friendly by blasting it on their emailed or printed receipts."
2. Partner with a cause. As we've often noted, giving back to your community is a win-win situation. Not only does it help those in need, but it shines a very favourable light on your business. "If there is a cause near and dear to your heart, partner with the organization to collect money for some of their events," suggests Halvorson, "When the organization puts out their monthly newsletter, make sure they mention your business."
3. Serve meals at shelters. Naturally, this will take some of your time. But it's time that will be well-spent when you bear witness to the impact you have on the lives of others. Halvorson mentions that, in fact, it doesn't even have to take up that much of your time at all. "Twice a year, gather up your employees and head down to the local homeless shelter to serve meals," he recommends, "This is something you can mention on your social media platforms."
4. Have a coat drive. "Use all of your advertising mediums to let the community know you are collecting gently used coats for the needy," Halvorson continues, "People will race to gather coats and bring them to your business to donate." Naturally, this will create a greater buzz at your place of business. Not only will it serve to bring in more customers, but it will give a great impression of your brand as a socially responsible company.
To get your hands on those amazing promotional products that we offer, give us a call at 1-877-748-9884 today!
Comments Off on 4 Ways To Show Social Responsibility