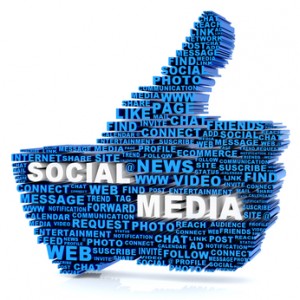 Marketing your business can be tough to do. That is, if you assume you have to spend an arm and a leg to do so! Getting people to like you shouldn't have to cost you money, should it? If you believe so, then that's the way you need to go about promoting your business. Stop spending tons of cash trying to get noticed and start spending a bunch of time getting people to like your business. And there are many ways to use social media to pull this off.
Here are four ways to use social media so people like your business:
1. Tweeting like crazy. Tweeting is free. And Twitter is hugely popular. So what's the downside? People from all over the world love using this huge social media platform to communicate messages to other people all over the world. It's a no brainer solution in today's internet-obsessed society. And tweeting gets people to know something about your personality. The more you interact in fun and interesting ways, the more you will endear your brand to people.
Not to mention, tweeting is a great advertising method! "You need to make people aware of you and your products or services," says Smarta.com, "If you have a shop or stall, tweet your whereabouts. Twitter's also a fantastic way to spread discounts and offers: tweet out every time you're offering a bargain. Tweet regularly enough and pretty soon you'll have an army of followers, or as they're known in the business world, potential customers."
2. Blogging baby! Blogging is a great way to express yourself and get people to engage in conversations with you. People who love the internet – and that's a lot of people! – love leaving comments and posting their views after you've posted your own on your blog. Blogs also give your company a voice and a personality. When people can relate to what you have to say and how you say it, they will be more likely to want to know more about what you have to sell.
"To get most out of your blog, you will need to set aside some time every week to write quality content," writes Kay Singh on SocialMediaToday.com, "The benefits of a blog increase manifold as you increase your publishing frequency. Studies show that businesses that blog regularly are more than two times as likely to generate leads via their website as businesses that don't. It also builds trust in your business."
3. Getting Facebook friendly. Much like Twitter, Facebook remains one of today's social media juggernauts. It's not uncommon to find people sharing their innermost thoughts on this platform. There's certainly no reason for you to not use Facebook to tell the world about how great your business is! Here's the thing. Don't brag about your business. Instead, post interesting or funny comments and people will be more likely to take notice.
Of course, you'll want to mix in a little bit of info about your brand here and there. Let people make the connection between your cool comments and your awesome products. "Upload photos of your products and update your status to let customers know what you're up to," advises Smarta.com, "It's another way of letting people know you exist and makes you look professional."
4. Dropping videos. Musicians do it all the time. Why can't you get in on the action? Utilizing YouTube can work wonders for your company. "Being active on YouTube is another effective way to market your small business," notes Singh, "YouTube is one of the most widely used channels by consumers today and building your company's presence on the site can get extra coverage for your business and help to attract new customers.
Comments Off on 4 Ways To Use Social Media So People Like Your Business