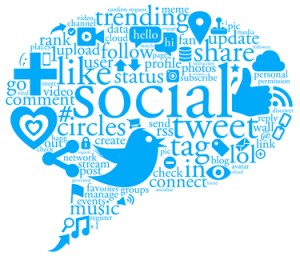 Here, at Synergy Marketing, we'll be the first to admit that we're not exactly social media experts. After all, we spend the majority of our days speaking to business owners from all over Canada on the good old telephone. Having said that, we're still very much aware about the power of social networking sites such as Facebook and Twitter. This is why we remain active on both of our accounts on a daily basis.
As we've mentioned in previous blogs, we place links to each and every one of our blog posts on both our Facebook and Twitter accounts. Since we adopted this practice, we've noticed that our website has been getting a lot more attention. This is the main point of communicating through social media. It helps to deliver traffic to places you want it to go. Naturally, the more people that visit our website, the more opportunities we have to encourage them to call us.
At Synergy Marketing, we specialize in providing the best promotional products in our industry. We know that promo gifts work wonders in helping business owners to make good impressions on their customers. Promo gifts have long been known to secure customer loyalty, encourage referrals and increase overall sales. But our social media posts have been known to intrigue a wider range of potential buyers.
There's a trick to using social media properly. It's not so much of a trick as it is an appropriate way to utilize the sites. It's important to keep in mind that social media is all about being social. It's important to engage your audience so that they don't feel like they're being blatantly advertised to. Instead, we work to engage them in conversation. Here are four ways that Synergy Marketing communicates its messages through social media.
1. We ask questions. Every time we post one of our blogs, we ask a question to intrigue our reading audience. The answer to the question can always be found in the blog post. So, it is our goal to spark the interest of online users so that they want to know the answer to that question. Not only do we hope our friends and followers click on the link, but we encourage them to like and comment upon the post as well.
2. We utilize more than one site. Facebook and Twitter are arguably the most popular social networking sites out there. So those are the ones we are focused on at the moment. We believe that it's important to update both – not just one – so that we can interact with the most amount of people possible. Since we started posting our blog links on each page, we have increased our number of friends and followers, but we are still looking to grow our reach.
3. We offer follow backs. Part of being social is interacting with those who have become your friends and followers. People like having followers on Twitter just as much as they enjoy following accounts that interest them. So we offer a very simple, yet effective approach to growing our followers on Twitter. If you follow us, we'll follow you back. Here's hoping we increase our Twitter followers by offering that promise in today's blog!
4. We stay consistent. We blog daily. So unlike some other websites, we make sure that the Synergy Marketing website is constantly kept fresh. With so much content, we give online users ample reasons to visit our site daily. This, of course, allows both our Facebook and Twitter pages to remain fresh as well. Our hope is that with daily interactions, we'll continue to grow our fan base.
By the way, just because we're active on social media doesn't mean we don't want to speak with you directly. Feel free to give us a call at 1-877-748-9884.
Comments Off on 4 Ways We Use Social Media To Build Our Brand