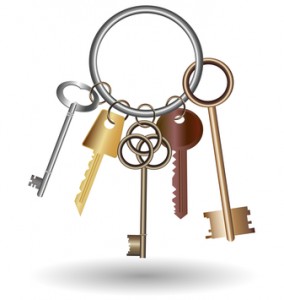 All good business owners are good planners. Or, at least, they should be. By the time most entrepreneurs have gotten their companies to statures that they can deem successful, they have likely gone through a number of phases. It is likely that they have had ups and downs. And it's likely that their business plans have changed and developed over time. This is the life of a small business owner in Canada. It may not be easy. But it can be very rewarding.
At Synergy Marketing, we know this all too well. Our client base is made up of some of the most hard-working small business owners that Canada has to offer. We know, from speaking to them on a daily basis, that they have business plans that continue to change with the passing of time and the advent of new technologies. And while our great promotional products are always parts of their business plans, great planning is always a necessity.
So what makes a business plan a good one? According to Susan Ward on About.com, there are some specific planning principles that should be followed by each small business owner. She offers guidelines to making business plans that she believes makes the entire planning process a whole lot easier. Are you a good business planner? If so, perhaps you follow Ward's principles. Here are five keys to business planning success.
1. Your plan needs to be based on real and timely information. You can't complete a puzzle if you don't have all the pieces that need to be put together. Ward asserts that it's important to know the intimate details about your industry in order to concoct a sound business plan. "Before you can engage in useful business planning, you need to gather the information that will allow you to identify priorities and make decisions," she writes, "This information may include demographic data, market research, labour market information, competitive intelligence etc."
2. Your plan needs to be action-based. Too often, business owners come up with plans that sound excellent, but they don't come up with legitimate ways to execute them. How do you plan on accomplishing the goals that you have set for yourself? "Goals are good things. You need them for direction," says Ward, "But without planning actions to undertake to achieve your goals, nothing will be accomplished."
3. Your plan needs to identify risks and challenges. It would be great if all of our plans could go off without a hitch. But that isn't very likely – no matter how strong your plan may seem. Putting extra time into your business planning sessions will help to address the various risks and challenges that you may be presented with. "Successful business planning involves not only assessing potential risks but coming up with ways to mitigate them," Ward insists.
4. Your plan needs to be ethical. You may be wondering why this is an important principle of business planning. According to Ward, it will say a lot about your company's credibility and reputation. She believes that your plan should attempt to support or enhance both your own values and the values that you hope are shared by society. "Remember that morals should not be bound by borders," writes Ward, "If your conscience says it would be wrong here, it's wrong in another country, too."
5. Your plan needs to be measured and evaluated. The only real way to determine whether or not your planning has been successful is to adequately measure its results. Have you earned more money by carrying out your business plan? Or do you need to go back to the drawing board? "Carrying out business planning efforts and not bothering to measure and evaluate them won't necessarily lead to disaster, but it will certainly waste your time and money," Ward warns.
Join the growing list of Canadian business owners who make the handing out of promotional products parts of their business plans. Order yours by calling Synergy Marketing at 1-877-748-9884 today!
Comments Off on 5 Keys To Business Planning Success