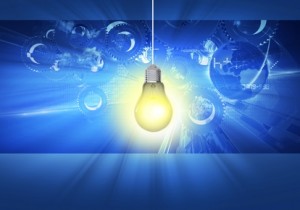 In yesterday's blog, we revisited the topic of marketing your business on social media. And, as we pointed out, doing so means interacting with your friends and followers, not just promoting your company to them. At Synergy Marketing, we know a thing or two about marketing. This is why we champion the use of promo gifts in your advertising campaigns. For years, they have helped small business owners develop stronger relationships with their customers.
However, social media have the ability to perform a similar function. And that is to build relationships with those that have an interest in your brand. The key word here is "social". Are you engaging your customers through your profiles or are you just posting ads? It's important to remember what makes people tick when they jump on Facebook, Twitter and all of the other platforms on a daily basis.
Yesterday, we took a look at a Rebecca Borison article on Inc.com. In it, she outlines a number of social media marketing best practices, with the help of Moment.me CEO, Dovev Goldstein. In today's blog, we'll conclude our look at that article. In 2015, it will be important for small business owners all across Canada to better utilize their social media profiles to grow their businesses. So here are five more bright ideas.
1. Be interactive. As we mentioned yesterday, using social media the right way means interacting with your friends and followers. So instead of simply talking at them through blatant advertisements, Borison recommends that you "post things like quizzes or polls to engage followers. Or maybe run a live Q&A or a competition." It's important that you get creative so that you encourage others to interact with you online.
2. Turn the relationships into sales. As we pointed out yesterday, a smart social media user knows that it's all about building relationships. You see, once you have established those relationships, you can then provide offers that can convert into sales. There are many ways to do this. One of them, according to Borison, is to "personalize offers to specific social media in a hyper-targeted manner."
3. React quickly. "Hopefully you'll be receiving positive feedback on social media, but chances are you'll also get a lot of complaints," she warns, "It is crucial that you act quickly and respond to these complaints." Here's the thing. We live in a quick-to-react world. Social media have given us all the ability to voice our concerns to the general public the second we feel them. Be sure to use your profiles to quickly respond to questions, concerns and complaints.
4. Personalize. Again, remembering that social media is all about being social, don't be afraid to speak to friends and followers directly. "It's important to not only personalize offers and tweets to individual customers but also to also personalize your business and give it character," says Borison, "Being authentic is key in successful social media." Goldstein agrees that personalizing your brand is a great way to develop more customer relationships.
5. Like and comment. This particular point was left off of Borison's list. But we point it out because we know that it's something that we need to do more of in 2015 ourselves. Remember that every time you like someone's post or leave a comment on it, you're essentially creating a link to your own profile. This is all part of being interactive. Don't wait for people to come to you. Socialize on their pages as well.
Comments Off on 5 More Bright Ideas For Social Media Marketing