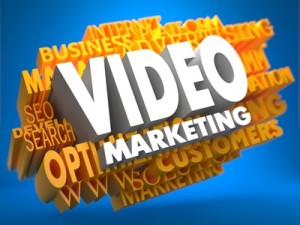 In yesterday's blog, we began to discuss the importance of online video marketing. In today's internet-crazy world, online videos are incredibly popular. If you're not a regular visitor to YouTube, you don't know what you're missing. Because you are literally missing everything! You name it, YouTube has got it. So, of course, that means that not every video out there is worth watching.
Everyday people with video cameras on their smartphones can shoot silly videos and post them online with ease. But that doesn't mean that YouTube can't function as an excellent advertising source for you. The more professional your videos are, the better impression they will give of your company. However, you don't need to make a big production out of it. Yesterday, we noted just how quick, easy and cheap it is to create videos that highlight your brand.
On Register.com, this concept is addressed through a number of compelling reasons for business owners to become videographers. More specifically, the site champions the use of promotional online videos to help entrepreneurs find cost-effective ways to efficiently market their companies. In today's blog, we'll review five more of those reasons to see if we can get you going in the right direction. Get it? Direction! Never mind, here goes…
1. It builds your search results. This is often the number one reason that business owners take to social media in the first place. If you want people to find your business online – and which business owner wouldn't? – videos are the way to go. "Google has added content such as blogs, video and images to what their engine indexes and returns in search," Register.com informs us, "Recently, the company said such content is returned in one of every four searches."
2. It promotes your products or services. Naturally, this would be the main point of making your videos, wouldn't it? Film yourself demonstrating how useful your products are. Give a "seminar" on how your services can benefit your clients. Your videos will encourage prospective clients to give your company a try. As we mentioned at the close of yesterday's blog, highlight your glowing personality in your videos and it will go a long way in gaining you new clients.
3. It gives good customer service. Speaking of that personality, you'll want your videos to show people your friendly and endearing side. How you present yourself will have a major impact on people's buying decisions. As well, your videos may be a lot easier to digest that an average owner's manual that shows your customers how to use their recently purchased products. Encourage your customers to go to your website or YouTube page to learn more about what they bought!
4. It's personal. You may notice a bit of a theme here. You see, making promotional videos is a lot more about selling your image than it is about increasing sales. In other words, if you're looking for long-standing customer loyalty over one-off clients, videos are great ways to make personal connections with people you haven't met yet. Your video, says Register.com should be friendly enough that it makes customers want to get in contact with you.
5. It taps into the power of YouTube. "Besides posting your videos on your own site, you can also post them on YouTube," reminds the website, "Roughly one-quarter of all Internet users visits YouTube each day, viewing hundreds of thousands of videos. It's an increasingly popular place to find how-to information, and using YouTube gives your business a chance to find entirely new customers from outside your existing network of contacts."
Comments Off on 5 More Reasons To Use Videos To Boost Your Brand