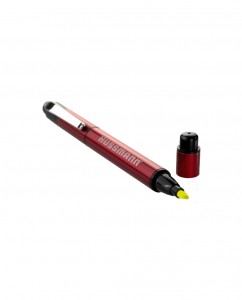 There are so many different ways that you could choose to advertise your small business. But, as the Synergy Marketing Blog has pointed out before, most traditional methods of advertising are too expensive and ineffective for small business owners to afford. As well, it bears repeating that small business owners actually have a particular advantage over bigger corporations when it comes to marketing their brands.
They have the unique opportunity to get to know their customers personally. This is the first reason that small business owners should utilize promotional products as part of their marketing strategies. Promo gifts have been proven to spark and develop new relationships that can last a long time. The customer relationship to a small business owner is important because many small businesses rely on repeat business from loyal clients.
Founded in 1956, the Promotional Product Professionals of Canada is a non-profit association that unifies suppliers and distributors of promotional gifts at tradeshows across the country. On their website, they reveal the most common ways for companies to use promo gifts to their advantage. In our experience, promo gifts are effective no matter what approach is used to distribute them. Nevertheless, this is worth looking into.
Here are five popular promotional product strategies:
1. Advertising specialties. By virtue of the very name "promotional product", your gift is something that is meant to advertise. According to PPPC, ad specialties have three key elements. Your promo gifts can incorporate promotional messages. They can be placed on or with a useful item. Or they can be given with no strings attached. Either way, they serve to shed a favourable light on your brand.
2. Premiums. This is a strategy that involves a little bit of give and take – so to speak. In other words, it can be placed in the "strings attached" category. PPPC provides the example of book stores giving out free bookmarks to those who buy books. You could also say that this strategy goes in the "giving a little extra" category as it adds value to the purchase. Largely, customers enjoy getting more for their money.
3. Incentives. Sometimes, promo gifts can be used as prizes. PPPC points out that promotional products can be offered as incentives "to produce a specific action". This works wonders with your employees. Keep in mind that you don't only have to use your gift to entice your customers to buy. They can also be used to reward the members of your staff who have reached certain targets and surpassed certain goals.
4. Rewards. Speaking of giving out rewards, PPPC notes that this is another business-boosting strategy that makes great use of promotional products. "Plaques, service pins, trophies, award jewellery and other gifts that signify," reads the website. Again, feel free to reward both customers and employees alike. Using high-end promo gifts to show gratitude to your most loyal customers is a great way to keep them coming back and spreading the word about your business.
5. Business gifts. According to PPPC, this strategy signifies when promo gifts are "typically given by businesses to customers and employees, and occasionally, suppliers. In the context used here, business gifts are not extravagant gifts and trips. Gift giving reasons cited by companies are: To thank customers, to develop business, to recognize employee performance and longevity, because customers expect them, and others."
To get your hands on the best promo products in the business, call Synergy Marketing at 1-877-748-9884!
Comments Off on 5 Popular Promotional Product Strategies