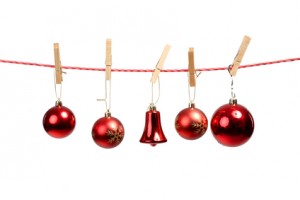 Well, we're officially in the last week of October. And you know what that means. Halloween is almost here! But, for business owners all over Canada, it also means that the holiday season is just about to begin. Can you believe it's that time of year already? Before you know it, shops of all kinds will be displaying Christmas colours and decorations in order to celebrate the holiday season. What will you be doing to celebrate?
More importantly than just celebrating are the ways in which you will be promoting your business during the holidays. Naturally, the upcoming season encourages more people to do a lot more shopping. So that means that you'll have many new opportunities to welcome new customers into your store. How will you advertise to them? It's important to not simply assume that business will pick up.
And even it does – which it will – it's important to impress your customers in ways that will encourage them to return to your store long after the holidays are over. On SocialSolutionsCollective.com, Nancy Babcock writes that "with advance planning and a well-thought out fall marketing strategy you can position your business to ring in the holiday season with a minimum of stress and sleigh full of success." Here are five tips.
1. Plan Your Strategy. "Begin with a thorough review of your holiday campaign from last year to determine what should be repeated, tweaked or avoided," writes Babcock. Letting your client base know that your place of business has much to offer them during the holiday season is an important way to ensure that they walk through your doors. Consider offering special coupons for discounts or gifts with each purchase.
2. Use Facebook. Is there ever a bad time to use Facebook to promote your business? We think not. Babcock suggests that you begin your holiday campaign via social media by offering "exclusive holiday discounts or insider sales for your followers. "Announce upcoming specials and offers; add eye-catching images along with your status," she continues, "Ask your customers to post a review and analyze their engagement and interaction to your product or service."
3. Use Twitter. You'll be hard pressed to find anyone recommending Facebook who doesn't recommend Twitter as well. This awesome and incredibly popular social networking platform offers many unique opportunities to spread the word about your company's holiday promotions. "Host tweet chats for target market areas. Use a tag to invite your local followers to tweet parties and discuss gift ideas with your target audience," suggests Babcock.
4. Use Pinterest. Evidently, Babcock strongly believes in the power of social media. Who doesn't, right? Pinterest is another great promotional tool, she reminds us. "Pinterest has new contest guidelines," she informs, "If you host a holiday contest, make sure that your contest rules are clearly posted on your board or profile and that you follow the updated Pinterest Brand Guidelines. Pinterest wants people to pin based on inspiration and creativity."
5. Use E-mail. Tried and true emailing is still an effective method for informing your customers about your store's special deals and holiday events. Babcock encourages you to draft email newsletters to offer your client base compelling content that will draw more of their interest to you. "Strategically create subject lines with captivating 'calls to action' so your email stands out amidst the deluge of the competitions," she advises.
And hey, don't forget to give out those amazing promotional gifts of yours! Be sure to place your order for them by calling Synergy Marketing at 1-877-748-9884 today!
Comments Off on 5 Tips To Ringing In A Lucrative Holiday Season