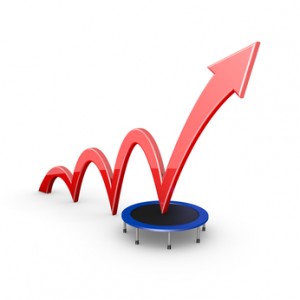 As a business owner, you likely have hundreds of ideas about how to promote your company run through your mind on any given day. It's only natural. After all, that's part of your job. While some entrepreneurs get caught up in the ways in which they should run their businesses, others consider the ways that their businesses need to be advertised. Of course, both components are important to a company's success.
But as Maureen Farrell of Forbes.com puts it, "you can have the greatest new product or service in the world, but if no one knows about it, who cares?" In other words, you better be up on your marketing game or your industry is bound to pass you by. Another way of putting it is "Promote! Promote! Promote!" In today's blog, we'll review some interesting marketing techniques laid out by Farrell.
Make 'Em Laugh. Most marketing campaigns focus on ways to sell products and generate leads, she writes. But many times, such tactics miss the mark. Instead, companies should focus on the entertainment aspect of their advertising strategies. Many television commercials use this technique. Making a commercial for television is far too pricey though – so maybe putting together a humorous video for YouTube is the way to go.
Connect With Customers By Making Them Stars. Speaking of YouTube, you don't have to be the only one posting videos that help to promote your business. Encourage your customers to create videos of their own showcasing their use of your products. Of course, you will want to provide incentives for this. Run a contest, offer up high-end promotional gifts as prizes, and include your favourite videos on your website!
Be A Guru. By this, Farrell means that it's important to showcase the fact that you are an expert in your field. Although it's recommended that you offer your viewing audience some laughs, you'll want to show that you're not in the business of being a comedian. Showing your expertise is a great way to gain trust from those who are part of your target market. She suggests publishing a newsletter to demonstrate your knowledge.
Stick To A Schtick. Is your brand known for something in particular? Is there an aspect of your company that totally separates it from your competition? In certain cases, it's best to stick to what makes your business unique. If you've adopted a marketing strategy that has a history of success, there's no reason to change it up. Working with what works is sometimes the best new way to market your brand.
Tweet! By now, it should comes as no surprise that tweeting has made a list of marketing techniques worth trying. At Synergy Marketing, we have recently re-taken to Twitter in an effort to further enhance our brand recognition. It works! With just 140 characters to work with, your tweets can certainly help connect you with countless would-be customers. Remember to be engaging in order to encourage conversation!
In tomorrow's blog, we'll continue to take a look at a few more of Farrell's unique marketing techniques. But, as always, we encourage you to give us a call at 1-877-748-9884 to order the promotional product of your choice today. Successful for decades in helping Canadian business owners grow their companies, our promo gifts are bound to become a big part of your next marketing strategy!
Comments Off on 5 Unique Business-Boosting Marketing Techniques