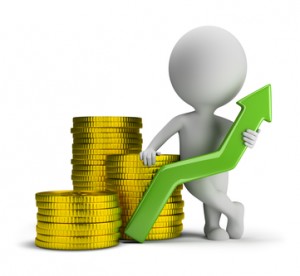 As a small business owner, you may sometimes feel as if promoting your company is a non-stop uphill battle. After all, you're not working with budgets as big as major corporations, so you're not going to be prone to filming television commercials or creating giant billboards. However, it's important to remember that, as a small business owner, you're actually given some advantages over the "big boys".
As we've often noted on the Synergy Marketing Blog, entrepreneurs such as yourself are given opportunities to directly communicate with their client bases. It's the "personal touch" that matters most to your customers when they are dealing with your business. So it's important not to get too wrapped up in thinking that you need a big advertising budget in order to spread awareness about your brand.
According to Hiscox.com, "the amount the average large company spends on advertising each year is probably more than your small business will bring in over the next 100 years. But you can still put together a marketing strategy that will help you to stand out from the crowd. A relatively small amount of work on your part can yield great results. It's largely a question of doing your homework." And with that, the site presents five ways to grow your small business on a small budget.
1. Clearly set your objectives. Before you can begin to advertise your business, you'll need to know exactly what it is you're trying to accomplish. Hiscox.com insists that to attain the most success, you should focus in on a primary goal. Determine whether you would like to create new leads or retain your current clients, advises the site. Deciding upon your exact goals will help you to create the ideal marketing strategy for your brand.
2. Define your target market. What type of people make up your customer base? It's important to know what group or groups would most be interested in what you have to offer. Hiscox.com advises that you strongly consider who your product would most appeal to. You may also want to think about shooting for a different audience than your competitors. Is there a need you can satisfy that your competition cannot?
3. Know who your competitors are. Of course, in order to outdo the competition, you'll need to have a good handle on exactly who they are. Keep your ear to the ground and watch what your competitors are doing. "It's not a sign of weakness to keep looking over your shoulder to see what your rivals are up to," reads Hiscox.com, "It's important to know what they do, so you can sharpen up your own act and differentiate your offerings."
4. Determine your message. It's important to engage your audience in an interesting way, the site continues. You'll also want to give your company a "voice". In other words, your brand should be able to communicate in ways that give recipients of your message good feelings about it. Are your campaigns humorous and fun? Or are you going for a more serious and professional approach? The best campaigns give a sense of a company's personality and values, says Hiscox.com.
5. Locate your medium. "There's no point in developing a great marketing campaign if the people you want to reach don't see it," reads the site, "That's why how you deliver your message is just as important as what you say." It goes on to note that the use of social media is very important in growing a small business. That is, of course, if your target audience is prone to using Facebook and Twitter. Be sure to stay active and engage your audience often if they do!
And, as always, you don't want to leave the use of promotional products off the table. Order yours today by calling Synergy Marekting at 1-877-748-9884!
Comments Off on 5 Ways To Grow A Small Business On A Small Budget