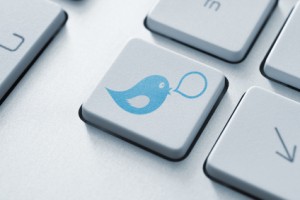 Over our past couple of blogs, we have been paying close attention to a Forbes.com article written by Chad Halvorson. It would be fair to say that we quite admire this article for its many words of wisdom, helpful points of insight and numerous tips that provide business owners with ways to improve customer relations. In today's blog, we'd like to tackle a particular facet of Halvorson's article that we hold dear to our hearts.
It's no secret that we, here at Synergy Marketing, champion the use of social media. While we've never claimed to be social media experts, our regular use of Facebook and Twitter has noticeably garnered our company more attention in recent months. With each blog posted to our website, there appears a link on both of those popular social media profiles. Halvorson agrees that this is a pretty important practice to maintain.
"Thanks to sites like Facebook, Twitter, YouTube, and others, marketing is more interactive than ever," he insists, "Consumers enjoy engaging on social media and getting to know the companies they buy from. If you're not making use of this inexpensive advertising medium, you're missing out on potential revenue." With that, Halvorson goes on to list a number of ways to make the most out of your social media marketing experience. Here are five.
1. Avoid controversial topics. While Halvorson insists that you "keep it strictly business", we can't say that we agree. Being social is often pointed out as the best way to utilize social media. However, we do agree that you should "avoid commenting on controversial issues that might push your current or prospective customers away." The last thing you want to do is offend anyone who is considering working with a brand in your industry.
2. Post often. Now here's a point that we definitely agree with! Synergy Marketing has long taken to posting daily blogs and therefore, we have links appear on our Facebook and Twitter profiles each business day of the week. "The lifespan of a social media post is short," Halvorson reminds us, "So to prevent sending your followers on a snooze-fest, update your posts daily." Point well taken!
3. Vary your material across platforms. We wouldn't say that we particularly agree or disagree with this point. While we admit to posting the same links to both Facebook and Twitter each day, we do see value in changing things up a bit. "If people see the same information posted on all of your accounts, they will get bored and move on to something more interesting," Halvorson believes, "Consider what each of your chosen platforms is designed to accomplish and tailor your content to match."
4. Don't post offensive comments. To reiterate a point made earlier, it's really important not to offend anyone on social media. Steering clear of controversial posts is a wise choice. "Posting nasty comments about someone's gender, culture, sexual orientation or religion can alienate customers and ruin your reputation as a business owner," warns Halvorson. You'll want to avoid what has become known as "foot in mouth disease".
5. Engage your followers. Another point that we totally agree with is using social media to get people involved in conversations with you. At the very least, you want to create posts that will call others to action. "One of the reasons people hang out on social media is to interact with others," Halvorson affirms, "Encourage interaction by answering questions and responding to others' comments. You can also put up polls and ask questions of your own."
Comments Off on 5 Ways To Make The Most Of Social Media Marketing