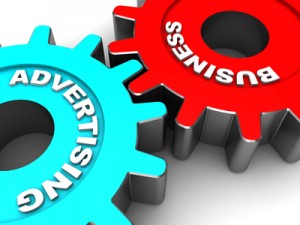 You're a small business owner. You don't have the kind of money required to put out a television commercial. As Joyce Smith writes on TweakYourBiz.com, "while the price of a 30-second spot on primetime television soars to as high as $110K a pop, the cost versus ROI is simply not worth it anymore." So what affordable ways are there to promote your business? Smith suggests that you simply get creative!
Sponsored events. Look into the events that will be taking place in your community over the duration of spring and summer. Contact those who are putting them on and offer to be a sponsor. Getting in good with the members of your community is a great way to shine a favourable light on your business. Smith points out that this can also help to grow the demographic of your target market.
Little league sports. Speaking of sponsorship, how would you like to see your company name and logo emblazoned across a local team's jersey? It's a great way to stay involved in your community while having your brand promoted on a regular basis throughout the season. Smith points out that "ideally, the players' parents will also appreciate your donation and in turn, become supportive of your company."
Prize donations. Keeping with the theme of community involvement, you may also want to associate yourself with charity galas and other events that raise money for those in need. Donate one of your high-quality products or services to help strengthen your relationship with other organizations that can benefit you, suggests Smith. As well, offering your goods as prizes is a great way to generate more word-of-mouth promotion.
YouTube ads. Is there anyone you know who hasn't watched a video on YouTube? As Smith informs us, "with an average of 1 billion unique visitors every month, YouTube is one of the most effective methods of advertising online." She goes on to note that "YouTube allows you to target your video ad to a search query that matches your service or product."
Untapped online markets. By now, we all know to update our websites and social media pages on a regular basis, right? But Smith suggests that you look into other digital demographics that are rarely explored. One example she provides is senior websites. The growing number of seniors in the world, she writes, is an important reason to begin advertising to them more heavily online.
Promotional "swag". We're not sure if we've called it "swag" before, but promotional products – as you're likely aware – are excellent ways to grow the reach of your company without spending a bundle. Instead of investing in costly advertising, "it's more prudent to manufacture small branded items that you can easily hand out at events or client meetings," says Smith.
At Synergy Marketing, we know a thing or two about promotional "swag". Contact one of our friendly and experienced sales reps today to discuss which promotional product would work best in advertising your company. You'll be glad you did! Promo gifts have worked wonders for many a Canadian business owner for decades. Give us a call at 1-877-748-9884.
Comments Off on 6 Cool And Creative Ways To Promote Your Brand