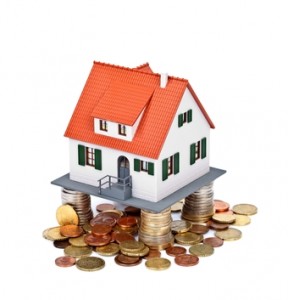 "Small is beautiful," says Rosalind Resnick on Entrepreneur.com. And we, at Synergy Marketing, couldn't agree more! With small business owners all over Canada making up the majority of our client base, we know just how hard they work and how dedicated they are to their customers. Small business is the backbone of our nation, as far as we're concerned. And we're very happy to know that our promotional products help for so many small businesses to grow.
Some small business owners have businesses so small that they don't even have a business location to speak of. There's nothing at all wrong with that, by the way. Some of the most successful entrepreneurs in Canada operate from home. And home-based business owners, arguably, have to work harder than their industry counterparts. That's because they often have it harder. As a result, there are a few steps that home-based business owners should take to ensure success. Here are six.
1. Focus on a single product or service. According to Resnick, it's important to develop a speciality that your brand can be known for. "Market it, sell it, promote it – do everything you can to increase sales of that one product or service," she insists. She recognizes that it may be tempting to expose all of the great products and services that you may be able to provide, but it's a lot less risky to pick a product or two that you know you can execute really well.
2. Find ways to increase sales to your existing customers. It's very often said that marketing to your existing customers is a lot easier and more profitable than attempting to secure new ones. And this goes double for the home-based business owner. Focus on selling more to the customers that you already have. "One easy way to do this is through volume discounts," Resnick advises, "Another common practice is to reward loyal customers by giving them a punch card that entitles them to a free product or service for every 10 items they buy."
3. Hire someone to help you out. Just because you run a home-based business doesn't mean you have to run it alone. In fact, you could certainly make use of all the help you can get. Resnick suggests you secure the assistance of "an employee, a freelancer, an intern, an independent contractor (or) even your kids. Not only does this free up cash flow by adjusting your expenses to the level of work you bring in, but it also enables you to cultivate a large network of talented people you probably couldn't afford to hire full time."
4. Create a website to advertise your company or sell products online. To be honest, this particular tip should probably have topped the list. Not only should all companies have websites, but a home-based business owner practically depends on it. After all, with no official storefront, how else do you plan on getting your products and services to your clients? "Thanks to the Internet, it's no longer necessary to open a store to reach retail customers," Resnick reminds us.
5. Join forces with another business to promote your company. Partnering up with someone in a related industry is an excellent idea for an entrepreneur in your position. It's also "one of the cheapest and easiest forms of marketing that you can employ," Resnick insists. It also serves as a great form of word-of-mouth promotion as other business owners who have secured relationships with their clients will be deemed as reputable when they are recommending you. This goes a long way.
6. Show off your expertise. To get ahead in your marketplace, you'll have to show how special you are. Resnick suggests that you send out e-mail newsletters, do guest-speaking gigs or teach a class. "Grassroots marketing techniques cost far less and are often much more effective," she writes, "Most chambers of commerce and community groups are more than happy to provide a forum to a local business owner who's willing to share his expertise at no charge."
And, by the way, don't forget to order up some great promotional gifts with your business logo on them by calling Synergy Marketing at 1-877-748-9884!
Comments Off on 6 Steps To Ensure Your Home-Based Business Success