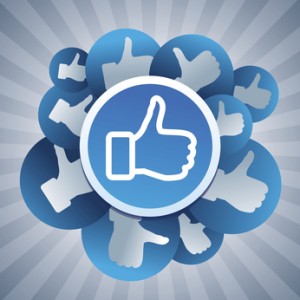 Happy Monday everyone! We hope that your week has gotten off to a great start. Here, at Synergy Marketing, we're actually pretty excited to begin our week as we've been able to celebrate a new milestone. Now, we know it may not be all that big a deal to some. But, for a company still learning to utilize its social media channels with greater effectiveness, reaching over 100 likes on our Facebook page is a pretty cool achievement!
We'd like to take this time to thank all 100 (102 as of this writing!) of you for liking our page. And we encourage you to encourage others to go ahead and click like on our profile as well. As we've blogged about numerous times before, promoting your company online is practically a mandatory way to drive more traffic to your website and accumulate new customers. So here are six ways to gain more likes for your Facebook page.
1. Share original content. This is the route that we took to begin accumulating more likes on our Facebook page. Each and every business day of the week, we post a link to our latest blog in order to generate more interest in what our company has to offer. As Andrea Vahl writes on SocialMediaExaminer.com, "content is still king and when people share your content, your Page name travels with it. Think of new ways you can add original photos as part of your content."
2. Ask friends, business partners and other contacts to like you on Facebook. We've actually already taken this piece of advice in this very blog! There's nothing wrong with the good old asking of a favour. It's probably the first and most obvious step that you can take. On Meltwater.com, Robert Rydefalk writes that "friends are like underpants. Some snap under pressure, some are a little twisted, but some will give you support."
3. Link your personal profile to your page. Your personal Facebook page should have a direct link to your business page. Vahl unveils an easy route to getting this done. "When people list where they work and it's not properly linked to their Facebook Page, a strange "Community Page" is created with that same name and it has a suitcase icon," she writes, "All you need to do is to delete the Community Page from your Work and Education section in your About area (click Edit in the About section), then add in the correct Facebook Page."
4. Find out what interests your community. It's important to not simply increase likes on your Facebook page, but to gain interest from those who may truly be interested in your business. It's important to know what members of your target audience are excited about and post content that speaks to it. "With Facebook's new Graph Search it's really easy to find out what interests your target community, and post relevant content to increase Facebook likes," Rydefalk informs us.
5. Add Facebook in your email signature. Because you're on Facebook, it doesn't mean that you're no longer using other online methods of communication, right? So don't forget to offer the link to your profile as often as you can. Vahl offers this simple tip by asking the following question: "How many emails do you send each day?" Consider how many times people will learn of your Facebook page simply because you included its link in your email signature.
6. Use Facebook Ads. This has often been heralded as one of the top ways to gain business profiles new followers on Facebook. "To get the most out of your ads, you can target by your community's interests to find people similar to your current fans," writes Rydefalk, "Experiment with different types of ads to see what works best for your organization, and make sure you choose the option that allows Facebook users to like your page directly from the ad."
Be sure to check back for tomorrow's blog for some more great tips on how to increase the number of likes on your company's Facebook profile. But, never forget that the telephone is still the best way to reach us. Learn more about Synergy Marketing's fantastic line of promotional products by giving us a call at 1-877-748-9884 today!
Comments Off on 6 Ways To Gain More Facebook Profile Likes