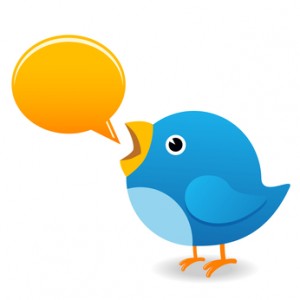 This week, the Synergy Marketing Blog has been dedicated to discussing the use of social media in order to grow your small business. As we pointed out in yesterday's blog, it has certainly helped for our company to grow its online interest in recent weeks. Our Twitter followers are growing slowly, but surely. And we're happy to know that with each blog we post, we are generating more interest in our brand.
Naturally, you can do the same for your company. Yesterday, we mentioned that including hashtags in our Facebook and Twitter posts have helped for us to gain more attention. There are, of course, a number of other tactics that you can use. And while we've been enjoying greater social media success as of late, we don't claim to be social media experts. So we figured we'd get some help from Jayson Demers of Inc.com.
Here are six ways to grow your social media following:
1. Share original content. What makes you unique? What makes you stand out from your competitors? The answers to these questions should be found in your social media posts. Offering interesting, one-of-a-kind points of view will help to garner greater interest in your accounts. "Sharing other people's content should be a valuable part of your strategy, but make sure to share your knowledge and insights as well," says Demers.
2. Place social media links on your website. On the right hand side of the Synergy Marketing website, you will find icons for our Facebook and Twitter accounts. Every visitor to your website should be given easy access to your profiles too. "Link to your social media accounts on your Contact and About Us pages," insists Demers, "These visitors are already reaching out to you; give them another way to connect with you."
3. Get in on conversations. Don't just post your own content, but comment upon the posts of others. You'll also want to be sure to be interactive with those who take the time to comment on your posts. That way, you'll be engaging in conversations with people that you can turn into new fans of your brand. "Posting engaging content is just one piece of the puzzle," writes Demers, "Respond to questions, comments, and complaints in a timely manner."
4. Hold contests. Is there anyone who doesn't like getting something for free? It's pretty much the Synergy Marketing philosophy! Why else would we offer Canadian business owners the best promo products in the business? Demers suggests that you hold contests via your social media accounts to build more buzz: "Hold contests and make liking your Page or following your Twitter account a requirement for entry."
5. Follow others. Don't be so bold as to think that you're deserving of followers that you don't have to follow back. Return the gesture. At Synergy Marketing, we make it a point to follow back each and every one of our followers. Perhaps, this is what has helped us gain so many new ones in recent weeks. "Don't just count on others to find you," advises Demers, "go out and actively find others in your niche whom you can follow and engage with."
6. Tell stories. Demers also warns against being "overtly promotional". Again, it's important to remember the social aspect of social media. Instead of blatantly advertising your company, "use stories to connect with and engage your fans," he encourages, "Stories are far more likely to be shared than promotional content." Your story could always be about something your company did to brighten someone's day. See, it still works out as promotion!
Be sure to check back for tomorrow's blog as we round out this week's series of social media related blogs. And don't hesitate to call us at 1-877-748-9884 to order promo gifts to advertise your company!
Comments Off on 6 Ways To Grow Your Social Media Following