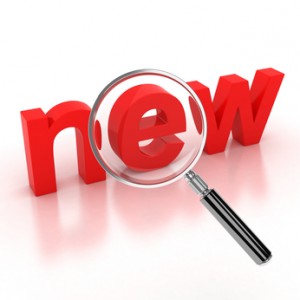 Surprise! You may have noticed a little bit of a change in Synergy Marketing's online world. If not, please accept our invitation to have a look around the brand new Synergy Marketing website. We've been working on revamping our site for quite some time now. And we decided to keep it a surprise from most people until it was ready to launch. In case you can't tell, we're pretty excited to announce that our totally revamped website is now here!
For regular readers of the Synergy Marketing Blog, our new and improved website is an exercise in practicing what we preach. We often blog about the various ways in which a company's online presence can bring about more business. Updating your site and being active on social media are common themes in many of our blogs. Thankfully, our measures have paid off. Our Facebook likes and Twitter followers grow by the day!
Our social media-championing blogs have also made much mention of the fact that every time we post a blog, a link is placed on each of our social media profiles. These links, quite obviously, bring online users back to our website. And we thought it was about time that we stepped up our game and improved our website to a level that we felt matched the high-quality standards of the products that we sell.
So what's new? Well, firstly our homepage has been revamped to display a much more clean and bright first impression. Using white as our template, we feel that our website has a much sleeker and professional look to it. We just love the images we see when you log on to the all new TheBestPromoProducts.ca. And speaking of images, that brings us to one of the primary reasons we felt the need to spruce up the Synergy Marketing website.
There are many new image on our main page that represent the many new promotional products that we have to offer. Among them is our Illuminator™ line of flashlights and key chains. With no less than eight incredible designs to choose from, these incredibly useful and sturdy gifts are among our most sought-after products. No matter your industry, it's practically impossible to go wrong by giving out Illuminator™ brand promo products to your customers.
Xcaliber™ Escape Knife. Another one of our newly-featured items is this awesome auto rescue knife that is made by Xcaliber™. This black carbon fibre metal jack knife functions as a seatbelt cutter, window smasher and thumb stud so it opens easily with one hand in emergencies. It also comes in a nylon pouch and gift box and the price includes a one location engraving on the handle. This is one impressive promotional product!
Protour™ Executive Golf Clip. Our Protour™ line of promo gifts is another of our newly-featured items on our brand new website. And this particular gift is bound to be a huge hit for the golf lovers who are part of your customer base. The Executive Golf Clip is a multi-purposed tool that includes a golf spike wrench, divot tool, ball marker and cigar cutter. It also comes in a waterproof case with a clear lid and interior form-fit mold for protection and easy identification.
These are only a few of the many new promotional products that we have to offer. Please take a few minutes to peruse our awesome new home page which contains several new photos of our brand new products. As always, there's no one better to discuss the promo gifts of your choice with than the Synergy Marketing sales team. Don't hesitate to call us at 1-877-748-9884. We hope you enjoy our new website!
Comments Off on Check Out The Brand New Synergy Marketing Website!