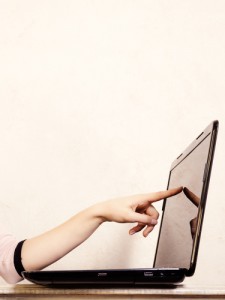 In yesterday's blog, we revisited the topic of social media and highlighted the fact that it's important for business owners to be social if they expect to use their platforms as effective advertising methods. Remember, social media advertising is less about advertising than it is about engaging audiences. But what are the best ways to go about engaging audiences using social media?
At Synergy Marketing, we believe that it's all about blogging. It only makes sense to practice what we preach, right? For years now, we've been taking to daily blogging to engage our audience. And we feel that it's probably the best way to grow our company's reputation using social media. Naturally, blogging does a lot more than simply make a comment in 140 characters or less. We use our tweets to bring people to our blogs.
Blogging helps you to showcase your "expert ideas". It provides entertaining and informative pieces of advice and develops a "voice" for your company that people can relate to. Content marketing is all the rage these days because of the personal touch it adds to the interactions between companies and their potential customers. In fact, today, companies have "fans", not just customers.
And having fans can go a long way because, inevitably, a fair number of those fans are bound to become customers. On AllBusiness.com, Alex Morris points out that blogging is a great way to boost traffic to your website. "Putting out a fun, informative, news based blog once a week can add great new content to your site," he agrees, "This, in turn, makes your site livelier in Google's algorithms, which allows the opportunity for new traffic to visit your site."
Blogging isn't meant to be a one-sided conversation. Your blogs should encourage comments from their readers. If you don't necessarily wish to have people leave comments on your website (especially if you wish to control its content), your social media accounts offer the opportunity for others to leave their opinions. The more people comment, the more interest you're bound to gain for your blog topic.
The most interest your blogs garner, the more people who will become familiar with your brand! You get the concept. On Bplans.com, Shay Wright discusses the importance of responding to reader comments. "When people do leave good insightful comments, be sure to respond to them and thank them for participating in the conversation," he advises, "If someone leaves a question for you in a comment, be sure to respond to their question."
What's the best way to garner comments? Be creative! Clearly, it pays to make your blogs interesting. "Creativity is encouraged, so you should take advantage of this," insists Morris, "This doesn't mean you have to invent amazing new topics, it just promotes content using your writing style. A good example for topic ideas are seasonal events (such as Halloween, Christmas and New Year's)."
We hope that this blog has encouraged you to learn more about Synergy Marketing. To hear more about our promotional products, please call us at 1-877-748-9884 between 9am and 5pm EST or email us at info@gosynergygo.com! You can also sign up for our Insider E-Flyer Program HERE!
Comments Off on Combining Blogging With Social Media To Engage Audiences