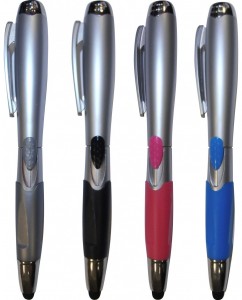 At Synergy Marketing, we offer Canadian business owners the best promo products in the business. We wouldn't be surprised if we've started a blog or two the exact same way in the past. And that's because it's pretty much a mantra of ours to state that our top-of-the-line promo gifts are second-to-none. That's sort of saying the same thing twice, isn't it? Well, we can't help it! We stand behind each and every promo gift that we sell.
There are many reasons that we are so proud of our catalogue. But, at the top of the list is the fact that they actually work. You see, we could brag all day long about the quality and usefulness of our products. However, if they didn't do their job – and that's growing the businesses of the company owners who give out our promo gifts – they wouldn't be worth very much. Ironically, they don't cost that much to begin with!
That's another fantastic reason to hand out promo gifts to your customers. When compared to the costs of traditional modes of advertising – television commercials, prints ads, billboards etc. – promo gifts are among the most cost-effective modes of advertising available anywhere! If you're not yet sold on the power of the promo gift, consider the fact that they are used each and every day.
Pens, key chains, flashlights and water bottles (just to name a few) are part of people's everyday lives. On Wattpad.com, Ellie Greg points out that these gifts have staying power. She notes that the longer customers keep your promo gifts, the stronger your advertising capabilities are. "Presenting your clients with a key chain or a refrigerator magnet is something which will help keep you in mind when they need items like yours again," she writes.
Key chains, just happen to be among the many gifts that Greg highlights as a favourite among business owners looking to grow their companies. "Key chains are something which don't cost much and can be taken everywhere," she explains, "Not only are key chains something which folks may use every day, they may additionally find them helpful for storing spare keys." But, promo gifts tend to do a lot more than just advertise.
Their everyday usefulness provides additional value to the interactions your customers have with you. You're not just presenting gifts. You're doing favours! "You are able to help make your customers feel that you value them, any time you send them a promotional gift," offers Greg, "And for customers who have been with you for some time, this will help to keep them with you for years to come."
With this point, Greg illustrates one of the most important benefits that come along with using promo gifts to advertise your business. They garner loyalty and long-time patronage. As we've pointed out in past blogs, a focus on current customers, so that they remain customers for the long haul, is one of the best ways to ensure the success of your company well into the future. Are you ready to enjoy the benefits that promo gifts can provide?
Call Synergy Marketing at 1-877-748-9884 today to order the promotional product that will best advertise your company!
Comments Off on Enjoying The Benefits That Promo Gifts Can Provide