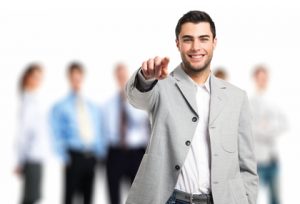 What an utterly dismal performance. There aren't many other ways to describe the Toronto Raptors game last night as they lost 116-78 to the Cleveland Cavaliers in Game 5 of the NBA Eastern Conference finals. Many pundits were expecting the Raps to lose, given that they haven't won a game in Cleveland all season. However, as Cathal Kelly writes in The Globe and Mail today, they weren't supposed to lose that badly!
"How bad was it?" he poses, "The Raptors trailed by 31 at the break – the largest half-time disadvantage in the history of the NBA conference finals. After three quarters, they were losing by 40." We could be wrong, but from where we sit, here at Synergy Marketing, it's the worst loss in Raptors franchise history. Especially when you consider what's at stake – a first-time trip to the NBA Finals – last night's game was just a disaster of epic proportions.
Readers of the Synergy Marketing Blog are well aware that we're not just sports fans (and staunch supporters of our hometown Toronto teams), but we're also prone to drawing comparisons between the pro sports world and the business world. Working with Canadian business owners on a daily basis, our staff knows very well the importance of having strong teams and strong team leaders.
So what does it take to help a struggling team? While Raptors coach Dwane Casey will have his hands full trying to answer that question for his team, over the next 24 hours, we'd like to think that we can shed some light on that topic for Canadian business owners. The way we see it, it all starts with having a great team leader. This is the type of person who isn't just an expert in his/her particular field, but is someone who has great people skills.
Team leaders need to have the ability to build rapport, gain trust and instil confidence in their team members. It's not enough to simply have a good attitude that seeks to cheer people on. Being able to provide solid feedback and offer assistance when necessary are just two small components of what it takes to drive a struggling sales team to new heights of success. And not everyone has what it takes to be an effective team leader.
This is communicated by Tim Donnelly on Inc.com. "Many companies make the mistake of promoting their top salespeople to manager positions, but often the most skilled salespeople don't have the coaching dexterity needed to effectively guide a whole team," he writes, "In fact, research by the Corporate Executive Board says sales representatives strongly prefer coaching to come from their direct supervisor."
How important is training? It couldn't be more important to adequately train the members of your team. And we're not just talking about new hires. Regularly offering your long-standing team members additional training will keep them sharp. It's no different than the fact that professional sports teams require practice on a regular basis. Team leaders need to schedule "practice" for their teams in order to foster consistently strong performances.
On TrailBlazeInc.com, David M. Dye writes that in addition to proper training, reliable equipment and tools are also necessary in order to have a team perform at its best. "Regularly monitor your team to make sure they have the tools and training they need to be effective," he advises, "You can't do this once and then forget about it. Tools wear out. New challenges require new skills."
Be sure to check back for tomorrow's blog as we list some ways to help your struggling team to get out of its funk.
Comments Off on How To Help Your Struggling Team Perform Better