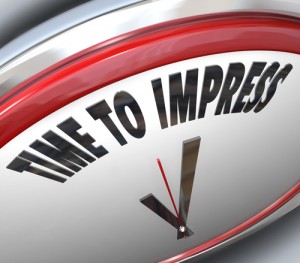 We certainly hope that you're enjoying your holiday season! While the Synergy Marketing offices are currently closed until the new year, we haven't taken time off from thinking about the ways in which Canadian business can grow their businesses. With the beginning of 2016 just a few short days away, we know that business owners all over Canada are thinking up ways to make better impressions in the new year. And how can you do that?
Ditch what hasn't worked for you in the past. Some business owners are simply too stubborn for their own good. They refuse to assess their past mistakes in an effort to correct them going forward. What good is that going to do your business? Suck it up and realize that not every decision you've made for your company has been a good one. Start 2016 off fresh by getting rid of old habits that have never proven to be fruitful.
On DouglasMagazine.com, Kerry Slavens reiterates the importance of ditching old and unsuccessful strategies. "A clunky business strategy, a bad website design, an uncomfortable office chair, a broken printer?" she lists, "Why surround yourself with things that symbolize failure? Shred, refresh, rethink and recycle your way to a better frame of mind for you and your team."
Take better advantage of business events. Simply showing up to trade shows, conferences and other industry events isn't enough. It should be your goal to leave an impact everywhere you go. The point, of course, is to be memorable. Leaving a positive impression on everyone you meet can go long way in securing future business. On SalesForce.com, Jeff Kalter advises entrepreneurs to get more out of events.
"Events consume a lot of time and money," he reminds us, "It's essential that a trade show or conference goes off without a hitch. Because of this, hours go into creating the perfect trade show booth or conference hall to wow visitors. Time goes into preparing speeches and choosing appetizers for receptions. In the rush to the event deadline, sometimes the overall objective is forgotten."
At Synergy Marketing, we also highly recommend that you bring your company's promotional products with you to all of the events that you attend. When it comes to leaving positive impressions and being memorable, few things provide more success in those areas that promo gifts. Branded promotional items not only add value to a recipient's life by coming in handy on a daily basis, they provide excellent reminders of who to do business with.
Our offices open up bright and early on the morning of January 4th, 2016. We'd love to hear from you in order to discuss the promotional products that would work best in advertising your company. If you have plans to attend trade shows and conferences in the new year – and you certainly should! – then it's wise to carry along promo gifts that bear your company's name and logo.
We have so many to choose from. Pens, key chains, flashlights, wine stoppers, ear muffs, knives, tools and so much more! Be sure to give us a call at 1-877-748-9884!
Comments Off on Making Better Impressions In The New Year