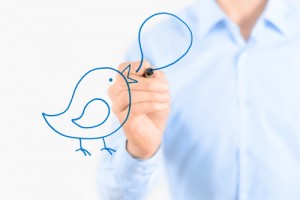 As of this writing, the Synergy Marketing Facebook account boasts 116 likes while the Synergy Marketing Twitter account is edging it out at 119 followers. This is a new and interesting occurrence in our company's social media world. For quite some time, our Facebook account seemed to be more popular than our Twitter account. It seemed like we were never going to crack 100 followers!
In the past couple of weeks, however, our Twitter account has stormed back with a vengeance. Now, don't get us wrong. We know that numbers in the low 100s don't exactly make for brag-worthy statistics. However, our rise in popularity via our social media accounts in recent weeks speaks to a very important point about doing business in this day and age. It's important to stay active online in order to gain more notice.
We've certainly blogged about this before. In fact, over the past two couple of days, the Synergy Marketing Blog has been taking a look at the ways in which social media can help your business promote its next summer event. The truth is that social media have the ability to promote just about anything you like. It's all how you decide to use your profiles. As we've mentioned in blogs past, it's important to actually be social on social media.
They're not called social media for nothing! Engaging and participating in conversations online is what truly helps for accounts to take off. If you're under the impression that you should only be using your Facebook and Twitter accounts to blatantly advertise your products and services, you've got it all wrong. At least, that has been the experience of many a business owner. Instead, it's important to post content that is both thought-provoking and conversation-worthy.
Now, we're not trying to claim ourselves as social media experts or anything. But our recent growth in social media success has proven that we've learned a thing or two. In fact, it was just earlier this month that we celebrated our 100th Twitter follower. That took quite some time. So evidently, we're picking up the pace. Many of our blogs have listed ways to grow social media followers. But, in today's blog, we'll reveal one major thing we've done to grow our following.
Hashtags. Every time we post a blog to our website, we post a link to it on Facebook and Twitter. We also include a question along with the link in order to provoke some thought. The blog is meant to answer that question. The intent is to get our audience curious about what we're asking in the hopes that they click the link. And while this has seemingly helped, it wasn't until we started incorporating hashtags in our posts that we noticed a significant spike in followers.
By adding hashtags, our posts get picked up in a number of conversations about similar topics. Admittedly, we weren't even sure how hashtags worked this time last year. But we're thankful that our understanding has helped us to pick up some steam in the social media world. Here's how we posted yesterday's blog on both of our accounts: "What other ways can #socialmedia help you to plug your next #summer #event? Check out our latest #blog to find out!"
By posting this way, we injected our blog alongside other posts that involve social media, summer, events and blogs. And, as a matter of fact, we welcomed two new followers shortly after posting it! Be sure to check back for tomorrow's blog as we continue to unveil tips on how you can grow your company's social media following. And be sure to like us on Facebook and follow us on Twitter while you're at it!
Comments Off on Remarking On Our Recent Social Media Success