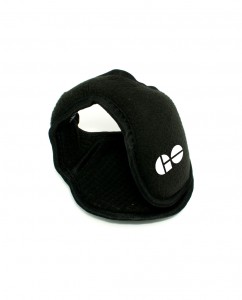 For many years, Synergy Marketing has prided itself on offering Canadian business owners the chance to get their hands on the best promo products in the business. Our blog has extensively detailed the many benefits that our clients receive when they utilize promo gifts as major parts of their advertising strategies. Among the benefits are increased sales, larger customer bases, referrals and enhanced customer loyalty.
But you don't just have to take our word for it. According to Heidi Thorne, who writes for the Corporate Meetings Network, promotional products are "hot" in Canada. She notes that a 2012 Global Advertising Specialties Impressions Study found some very interesting facts about Canadian business owners and their use of promo gifts to grow their brands. The survey was conducted in Toronto, Vancouver and Montreal.
48 per cent of Canadians own promotional pens. We've often said that pens are considered our "go-to" promo gifts. Even in our current world of smartphones, laptops and tablets, there is still much use for these age-old writing utensils. And evidently, Canadian business owners are well aware that it's a good idea to stick their business names and logos on pens, since they are so handy and regularly used.
Check out our awesome line of pens HERE!
Thorne writes that with nearly half of our nation owning promo pens, we are just about even with other countries "such as the United States at 50 per cent and France at 46 per cent. Only Great Britain had more (56 per cent)." As far as Thorne is concerned, "with worldwide promo pen use still being quite high, I think it will take at least another generation or two to see this figure drop more dramatically. But with pens and writing instruments requiring no power or batteries, they still will be a functional choice going forward for conferences and meetings."
Canadians have the second highest use of promotional products worldwide. According to Thorne, we are "bested only by the United States by a less than one per cent difference." In fact, Vancouver and Toronto place second and third place respectively, behind Los Angeles as the top cities in the world to use promotional products. Yes, this is a worldwide statistic! Canadian business owners have clearly found that promo products are well worth it.
21 per cent of all Canadians own a promotional hat. Throne estimates that, maybe due to the cold, promo hats are more popular in Canada than they are in the United States where 16 per cent of the population own them. She admits that "while hats are an iffy choice these days, especially for corporate meetings, they are more likely to be appreciated at Canadian events." At Synergy Marketing, we feel we can actually do better than traditional hats.
Our brand new Wrap Around Earmuffs are made of soft fleece fabric and are water resistant, and seam sealed to keep out moisture and wind. The muffs come with adjustable clicks for proper fitting and can be collapsed for easy storage. The price includes printing on both the left and right sides of earmuffs. And while winter is now over, these muffs would make for excellent investments for the winter to come at the end of the year.
"Canadians are very receptive to receiving promotional products and have a high likelihood of retaining them, giving your organization and your events greater exposure over the long haul," writes Thorne, "So definitely add them to your meetings and events marketing mix." With that, you should definitely call Synergy Marketing to order the promotional product of your choice. Dial 1-877-748-9884 today!
Comments Off on Statistics Show That Canadians Love Promo Gifts