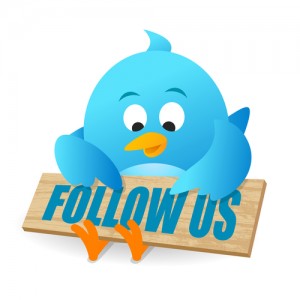 Okay, right off the bat, allow us to state that we know that, in the grand scheme of things, 200 followers on Twitter isn't all that big a deal. But when you consider that Synergy Marketing has been specializing in providing Canadian business owners with top-of-the-line promotional products long before the days when social media were all the rage, it's a pretty cool milestone for us. It wasn't long ago that our Twitter account had no followers at all. This week, we've reached 200!
What we're probably the most proud about is the fact that we've been building our Twitter following in a tried-and-true old school way. We haven't used any tricks or gimmicks. Our daily blog posts have helped us to significantly grow the reach of our brand, earn us new customers and grant us much higher website traffic. And, we just so happen to be practicing what we preach, as a number of our past blogs have championed the use of social media to help businesses grow.
Are you on Twitter? If so, we'd be most appreciative if you'd join our list of followers! We promise to stick to our mandate of always following back those who follow us. It only makes sense that we do that as, in order to grow within your industry, you need to know what other members of it are up to. This isn't just something we've learned along the way, it's advice we've taken from experts.
"When building your social media strategy for your business, it helps to learn from what other people in your industry are saying and doing," writes Donné Torr on Hootsuite.com, "When it comes to your social media marketing plan, there's no point in re-inventing the wheel. Instead, take advice from businesses that have found success when using social. Whether it's gaining more followers or increasing customer engagement, businesses around the world are discovering ways to how social media is contributing to success and growth."
What are the tangible benefits of using social media to promote your business? If you consider the fact that social media provide us with free ways to learn about what other businesses are up to, you'll realize that being on social media encourages others to learn what you are up to! Not taking advantage of the Twitters and Facebooks of the world is simply irresponsible. Sorry, but it has to be said. These platforms are incredibly popular – and did we mention FREE? – ways of advertising your brand.
Torr highlights the fact that these popular social media platforms also help you to better understand your audience. "All successful businesses have grown to know their audiences very well," she insists, "The benefit of social media is that, getting to know your audience is now easier than ever…While gaining insight on the demographics of your audience, social also helps you connect on an individual level."
This is because social media is all about being social. It should be stressed that in order to truly benefit from social media, your posts should be engaging. Twitter, for example, isn't a medium that is ideal for straight advertising. Instead, it should be your objective to engage others in conversations with your tweets. This is why nearly every one of our tweets is a question. Each is inevitably answered by our blog posts, which are linked to each tweet.
Naturally, this helps to increase traffic to our website and build our brand awareness. Torr notes that this is one of the best aspects of social media. "The best part about social media is that if you have an Internet connection and a computer, anyone can participate," she says, "Meaning that in terms of monetary investment, you can do a lot with just a little bit of budget. For small businesses getting started in marketing, social media is an easy and affordable option."
Here's hoping we'll reach 300 followers in record time. Follow our Twitter account today! Remember, we'll follow you back right away!
Comments Off on Synergy Marketing Reaches 200 Followers On Twitter!