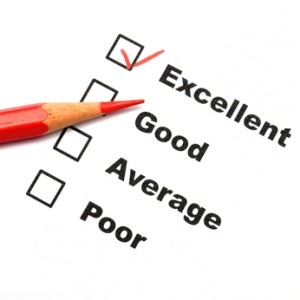 In yesterday's blog, we touched upon the topic of rebounding from a loss. This generally tough task is not one that is shared by professional sports teams alone. Businesses of all sizes experience losses that they must overcome. In addition to the attitude adjustments outlined in our blog yesterday, there are some important steps that can be taken to better your business following a bad experience.
Here are four:
1. Make use of the knowledge you've attained. All mistakes are worth making as long as you've learned from them. The longer you take to get over your bad experience, the worse you are making things for your business. To put it bluntly, get over it. And the best way to do that is to implement what you've learned into your next venture. On TinyBuddha.com, Lori Deschene explains the importance of acting on what you've learned.
"Anything can be useful if we learn from it and then do something with that knowledge," she encourages, "The second part is where a lot of us get tripped up, and understandably so. On the one hand, we know that consistency is crucial to creating positive change. On the other, we know that insanity is doing the same thing over and over again and expecting different results."
2. Pinpoint the root cause of the problem. Of course, in order to avoid making the same mistake again, you'll have to have a clear idea about what the mistake was. Too often, people make the mistake of sticking to their guns when their guns aren't loaded. In other words, change what you're doing if you expect different results. As Deschene pointed out, it's insane to do otherwise!
And as Jose Vasquez communicates on HuffingtonPost.com, it's important to reflect on the root cause of your problem in order to avoid it in future. "There isn't always a single identifiable root cause, but do what you can to sort out the reasons for the failure," he writes, "Sometimes these are internal, sometimes these are external and sometimes they're completely random. But you have to understand them if you're going to learn anything."
3. Don't take it personally. When you make a mistake that costs your business money, it's pretty difficult not to take it personally. You feel bad for making the mistake and don't want it to reflect poorly on those associated with your business. But remember, it is just business. And what people may think of you, because of your business-related error, doesn't make you a bad person.
"As much as we'd like to believe hard works always pays off, sometimes there are things beyond our control that have nothing to do with what we did or didn't do," Deschene reminds us, "This may be the reason a lot of people try and try again only to achieve the same results. Some things are just harder to do than others… We can always find room for improvement, but sometimes we need to accept that results aren't always reciprocal to efforts."
4. Apologize! To be honest, this step belongs at the top of the list. Saying "sorry" goes a long way in repairing relationships marred by mistakes. At Synergy Marketing, we've learned that one of the best ways to apologize is through gift-giving. To place your order for the promo gift of your choice, call Synergy Marketing at 1-877-748-9884 between 9am and 5pm EST or email us at info@gosynergygo.com! You can also sign up for our Insider E-Flyer Program HERE!
Comments Off on 4 Steps To Bettering Your Business Following A Bad Experience