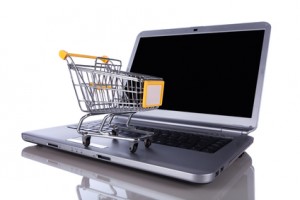 Facebook, Twitter and Craigslist are all great ways to advertise your company for free. But, as we pointed out in yesterday's blog, Kijiji is just as viable a free resource. Business owners from all over Canada are joined by everyday citizens in using Kijiji to promote and sell their items. Why shouldn't you? If you're yet to give Kijiji a try, you may want to consider it, since it has been successful in helping other businesses grow their reach.
It just so happens that Synergy Marketing is one of those businesses! We post a Kijiji ad once every business day in a new Canadian city. Considering that we service business owners from all over the country, this medium has provided us with great opportunities to attract new clients. In yesterday's blog, we began to reveal some details about how to use Kijiji the right way. With the help of Vangie Beal of Ecommerce-Guide.com, we'd like to round out our list of tips.
1. Don't delete pending sale ads. If your item hasn't sold yet, there's no reason to delete your ad. Beal writes that some sellers on Kijiji make the mistake of pulling their ads simply because they've received emails from interested buyers. You should only remove the ad once you've actually made the sale. In our case, there's never any reason to pull ads because we have so many different promotional products that are always available for sale!
2. Provide accurate delivery or pick-up details. With Synergy Marketing, we deliver all of our products through the mail. Make clear to your customers exactly how and when they will be able to receive their items. This is information we generally leave for our sales reps to provide. So, like us, you may want to highlight your contact information so that your customers know how to get the information they need.
3. Be honest. This is key. Please don't make the mistake of advertising something that you can't provide. "Always be accurate and honest in your ad," insists Beal, "The more details you provide, the less time you'll save in responding to e-mails. Be sure to upload at least one or two clear photos of the item you are selling. Kijiji allows you to include four images (up to 4MB) with each ad." We always post the maximum ten photos of our promo gifts with each Kijiji ad.
4. Offer a guarantee. If you stand behind your products the way we do, you won't have any problems offering your customers an assurance. Beal insists that this will encourage more interest in your ads. "Like most online marketplaces, Kijiji buyers also like to feel confident about a seller before making a purchase," she writes, "By adding a simple guarantee you will encourage more inquiries and more sales."
5. Use a dedicated email address for your Kijiji business. It's important to keep things consistent. You'll be able to tell a lot about the strength of your Kijiji posts if you have one specific email address that is used to handle all of your inquiries. "Set up a dedicated e-mail address just for Kijiji to help you to better monitor incoming emails so you can get replies out to interested buyers before they move on to another listing," advises Beal.
6. Monitor Kijiji sales. As with every other source of advertising that you employ, it's important to monitor how successful your efforts are. Notice the patterns of which ads work and which ones don't. Paying attention to such patterns will help you to increase your success on Kijiji. "Over time you will see a pattern emerge that will help you determine what days are best for having your item on page one in any given category," says Beal.
And to end this blog the way we end our Kijiji ads, call Synergy Marketing to order your promotional products by dialing 1-877-748-9884 today!
Comments Off on 6 More Tips For Attracting New Customers On Kijiji