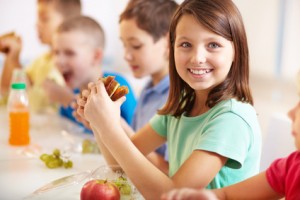 Business owners love their businesses. Most of them do, anyways. For many, they see their businesses as their "babies" as they helped to create them. Not only that, but the hard work that they put in day in and day out helps for those businesses to grow into greater successes. It can be fairly said then, that businesses are not unlike babies in that they need nourishment, care and attention in order to thrive – not just survive.
So how can a business owner help his or her baby to grow? Reader's Digest has many ideas. And over the past two days, the Synergy Marketing Blog has been taking an extensive look at a list of tips found on the publication's website. As we often like to do, we've been providing our own insight on many of these tips. In today's blog, we will conclude our look at these ideas on how to better your business. Here are six more great ideas for how to grow your "baby".
1. Take breaks throughout the day. As we've been mentioning over the past couple of days, stressing yourself out and taking on too much responsibility isn't bound to help you meet your bottom line. When you take breaks, you allow yourself to properly recharge and refocus. "It will help clear your mind and relieve pressure," says Reader's Digest, "Something as simple as going to the water cooler for a drink may do the trick."
2. Don't stew. So what else can you do with those breaks? Sometimes, doing nothing at all is a good stress reliever. But then again, doing absolutely nothing can be a waste of time. "Instead, take it out on a small ball you keep in your desk," reads the website, "Squeeze it, throw it in the air, or even take it outside and bounce, throw and catch it until you feel better." Anything to relieve tension and loosen up will be beneficial.
3. Use a monthly calendar for short-term scheduling and a 6-month calendar for long-range scheduling. Another key theme to Reader's Digest's list of tips is organization. The more organized you are, the better your chances are of getting things done right and on time. "Pencil in all things that pertain to your goals, including classes you want to take, regular exercise sessions, social events, and family time," the site advises.
4. Set aside a half-hour toward the end of the day to worry. Another key theme to this list of tips is freeing yourself of stress. But it's a lot easier to say "don't worry" than it is to practice it, isn't it? The site acknowledges this and insists that you set aside your time to worry. In fact, it reports that "psychologist Roland Nathan believes that having a formal worrying time cuts down the amount of worrying you do."
5. Make networking with others in your field a priority. "Schedule some time to meet for coffee or lunch or keep in touch via email and social networks," suggests Reader's Digest. Not to mention, it is important to be active on social media as well. Take time to tweet, comment, follow and add friends to your social network. As you likely know by now, Facebook and Twitter are two of the most popular ways to communicate with people all across the world.
6. Be patient. One way to keep worry to a minimum is to be patient about the way things are going. This doesn't mean to rest on your laurels, of course. It simply means that since things take time, it's important to not get too anxious about the time that things are taking. "Nothing happens overnight," Reader's Digest reminds us. So be confident in the steps that you are taking, and you just may see yourself climbing the ladder a lot quicker than you expected!
Comments Off on Another 6 Great Ideas For How To Grow Your "Baby"