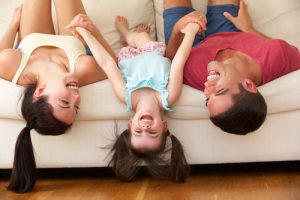 How has your week been going? For most Canadians, it's a short work week considering that Victoria Day – a statutory holiday – was this past Monday. But for many others, there was no shortage of work this week. For the most part, we're talking about business owners. You know, the type of people who never seem to take a day off of work? For such individuals – and we know a lot of them! – it's important to remember that it's okay to take time off sometimes.
As we've outlined in our blogs over the past couple of days, taking time to relax and unwind can actually be a good business move. Being away from the office allows you to recharge and properly refocus your energies on the tasks you have at hand. Often, entrepreneurs inundate themselves with work, take no breaks, and therefore, burn themselves out. This doesn't help for many smart business moves to be made.
So how can you get yourself to truly relax when you're not in the office? Here are three ideas:
1. Stay off of social media. Many people feel that if they're not tweeting or updating statuses on a regular basis, the world will forget about them. At Synergy Marketing, we regularly advocate the act of using social media to spread the word about your business. However, on your days off, feel free to ignore the rest of the world. It doesn't make you irrelevant in the eyes of the public if they don't hear from you for a day.
Avoiding what he calls "status anxiety" is a practice advocated by Manuel Gil del Real of MGR Consulting Group. "It seems like nowadays, we all need to post every single thing we do on Social Media as if our life would not relevant unless we tell other people about our 'status' every single time," he writes, "If you're hungry for constant 'likes' and social recognition you need to reconsider your life priorities. Take a 'Social Media Vacation'…it's part of unplugging."
2. Plan your time away from work. We know that this sounds like the opposite of what we're trying to get you to do. Relaxing and taking it easy usually doesn't usually come as a result of a specifically drawn out plan. But for many hard-working business owners, it may be necessary. On his website, entrepreneur, Sean Hopwood recommends that you have a plan when you decide to spend time away from your business.
"This plan should be prepared early, at least a week before the planned break," he advises, "However, don't plan too early since you can't really be sure how circumstances would change as time passes. If you planned your trip months before, you may just get yourself in the dilemma of postponing your break or foregoing a business opportunity because of unexpected turn of events."
3. Spend time with your loved ones. What's the point of working so hard if it isn't to benefit the people you love? Don't forget that when you get time off of work, it means that you have more time to spend with your family members and friends. Remember that they are the reasons you work so hard to begin with. Gil del Real reminds us that it's important to give them quality time when you're not in the office.
"Focus on family or loved ones," he insists, "Give them your full attention because for the most part of the year, you fail to give them quality time. Also when you focus on your family, this will change the pace of your life and you need that to become a more flexible individual. If you fail to invest in family life today, you're sure to pay the price tomorrow. Don't make that mistake."
Comments Off on 3 Ways To Truly Relax When You're Not In The Office