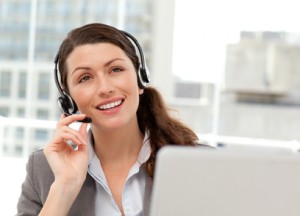 In yesterday's blog, we revisited the topic of inexpensive advertising. At the end of the day, it should be on the to-do lists of all small business owners. But what advertising methods will work best for your company? At Synergy Marketing, our experience has told us that our great promo gifts work for all business types. But, of course, there are a number of other great ways to promote your brand without spending a lot of money.
Here are three more:
1. Create referral networks. There are very few ways to promote a brand with greater impact than word-of-mouth promotion. When people spread the word of their genuine satisfaction with your business, it works wonders. Their friends and family members know that they are not being paid to promote your business. They're simply relaying how satisfied with it they are. Creating referral networks is an excellent way to build your buzz without spending a lot of money.
"Referral networks are invaluable to a business," states Andrew Beattie on Investopedia.com, "This does not only mean customer referrals, which are encouraged though discounts or other rewards per referral. This includes business-to-business referrals. If you have ever found yourself saying, 'we don't do/sell that here, but X down the street does,' you should make certain that you are getting a referral in return."
2. Advertise locally. It makes pretty good sense to heavily market your brand to the members of your surrounding communities. After all, the people who live and work nearest to your place of business are likely to be the ones who will support it the most often. But, as Julia Forneris explains on Chron.com, local advertising shouldn't be restricted to using word-of-mouth promotions and putting up flyers in community centres.
You should also attempt to use a few other inexpensive advertising methods. "Placing ads in neighbourhood newspapers and local online sites are usually more affordable than the larger outlets," she points out, "Using local media, such as magazines and online newspapers, build a sense of trust and community that is a powerful influencer and effective advertising technique for small businesses."
3. Try cold calling. Beattie admits that most business owners consider this part of the job to be unpleasant. At Synergy Marketing, we understand. After all, we use cold calling as a way to advertise our own business. This is why we employ enthusiastic individuals who stand behind the products they sell and are only too excited to tell Canadian business owners about them. If you're as enthusiastic about your own products, you may want to give cold calling a try.
"Cold calling, whether it is over the phone or door to door, is a baptism of fire for many small businesses," explains Beattie, "Cold calling forces you to sell yourself as well as your business. If people can't buy you, the person talking to them, then they won't buy anything from you. Over the phone you don't have the benefit of a smile or face-to-face conversation…However, cold calling does makes you think on your feet and encourages creativity and adaptability when facing potential customers."
And, of course, don't forget about the power of the promo gift! To place your order for the promo gift of your choice, call Synergy Marketing at 1-877-748-9884 between 9am and 5pm EST or email us at info@gosynergygo.com! You can also sign up for our Insider E-Flyer Program HERE!
Comments Off on 3 More Cost-Effective Ways To Promote Your Brand